This story is part of Bplans' "How I Did It" series—true stories of real businesses getting started, solving problems and finding success. Read the previous story here.
"I converted my job into a customer by offering to provide the same service from home, for 50 percent of the cost. I then went out and found one more person willing to pay for the same service, and I was 'officially in business'."
Donnie Cooper runs Inboundable, a business that teaches people how to grow onlines sales with search engine optimization and pay-per-click advertising.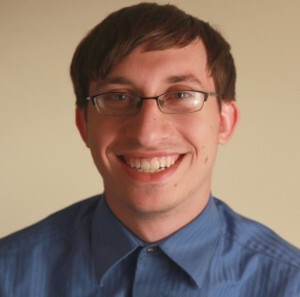 "My company's first customer was actually the company I was quitting. I was originally working in-house at a large company doing online marketing, when I decided to start my own agency. So I made absolutely sure that when I handed in my two weeks' notice, two things happened: first, I got recommendations from my boss, and second, I secured time with his boss to explain what I'd done for the company during my time there.
"When the final slide of my presentation showed the 300 percent growth of their online sales department from the beginning to the end to my tenure at their company, my former bosses were more than interested in seeing the proposal I had written for them as my new business. Sure enough, a 10-minute conversation later, they became my first client."
Flynn Zaiger runs Online Optimism, a digital marketing agency founded in New Orleans in 2012. Online Optimism helps businesses with everything they do online, including website design, search engine optimization, social media and e-commerce.
Do you have a great story about how you did it?
Send it to us at howididit@bplans.com or tweet us @Bplans #howididit
Click here to join the conversation (0 Comments)
Like this article? Please share it:
How to make faster, more informed business decisions
Your business is up and running, and now you're laser-focused on growth. And you're smart: you want to keep your finger on the pulse of the financial health of your business. But, you don't have time to run reports or analyze endless spreadsheets.
What if you had an easy-to-use financial dashboard that gave you a visual overview of all your key business numbers? What if you could set up budgets and sales forecasts without sacrificing critical time away from your business?
This is where a powerful, yet easy to configure business dashboard comes into play. Click to learn more about how a business dashboard can help you grow faster and make smarter, more informed decisions.
Click to continue