This story is part of Bplans' "How I Did It" series—true stories of real businesses getting started, solving problems and finding success. Read the previous story here.
"I converted my job into a customer by offering to provide the same service from home, for 50 percent of the cost. I then went out and found one more person willing to pay for the same service, and I was 'officially in business'."
Donnie Cooper runs Inboundable, a business that teaches people how to grow onlines sales with search engine optimization and pay-per-click advertising.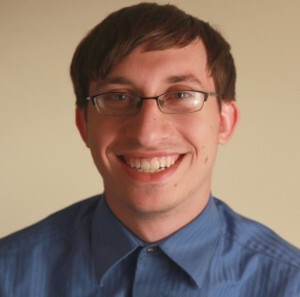 "My company's first customer was actually the company I was quitting. I was originally working in-house at a large company doing online marketing, when I decided to start my own agency. So I made absolutely sure that when I handed in my two weeks' notice, two things happened: first, I got recommendations from my boss, and second, I secured time with his boss to explain what I'd done for the company during my time there.
"When the final slide of my presentation showed the 300 percent growth of their online sales department from the beginning to the end to my tenure at their company, my former bosses were more than interested in seeing the proposal I had written for them as my new business. Sure enough, a 10-minute conversation later, they became my first client."
Flynn Zaiger runs Online Optimism, a digital marketing agency founded in New Orleans in 2012. Online Optimism helps businesses with everything they do online, including website design, search engine optimization, social media and e-commerce.
Do you have a great story about how you did it?
Send it to us at howididit@bplans.com or tweet us @Bplans #howididit
Like this article? Please share it:
How LivePlan makes your business more successful
If you're writing a business plan, you're in luck. Online business planning software makes it easier than ever before to put together a business plan for your business.
As you'll see in a moment, LivePlan is more than just business plan software, though. It's a knowledgable guide combined with a professional designer coupled with a financial wizard. It'll help you get over the three most common business hurdles with ease.
Let's take a look at those common hurdles, and see how producing a top-notch business plan sets your business up for success.
Click to continue