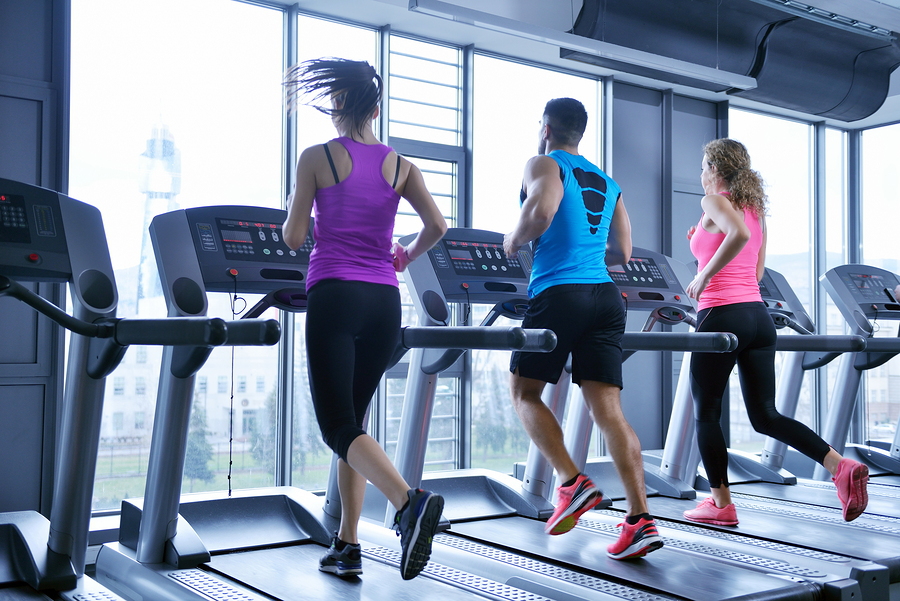 This article is part of our Fitness Business Startup Guide—a curated list of articles to help you plan, start, and grow your fitness business!
Starting your own gym may sound like an undertaking of epic proportions. The truth is, it doesn't have to be.
If you know what you need to do to start and what you need to learn, you won't be scrambling to do it all during the actual startup phase.
In this article, you'll learn which associations to join, what magazines to purchase, what blogs to read, and even what to do if you don't want to start a fitness business but still want to use your knowledge to make money.
Resource hubs and online learning
Zen Planner doesn't just make fitness business software; they've also produced over 20 ebooks that cover all aspects of starting and operating a fitness business. While their advice applies to most types of fitness businesses, it's particularly relevant to mixed martial arts studios.
While you're browsing resources, you can scope out their product, especially if you want to find out more about how fitness software can help you improve efficiency.
The American College of Sports Medicine (ACSM)
If you believe that staying on top of the latest research and advancements in health and fitness is important, you should register with ACSM.
A worldwide organization comprised of scientists, academics, and health and fitness professionals, you'll get access to resources (including workshops) that will help you expand your knowledge.
Udemy Course: Use Your Health & Fitness Expertise to Earn a Living Online
If you want to make money in the fitness industry but don't want to start your own gym or fitness center, this course might be right up your alley.
With an average rating of 4.8 out of 5, in this course you'll learn how Dave Smith turned his experience as a personal trainer into an online health business that earns him over $4,500 per month. Right now you can grab all 26 lectures for just $30.
Fitness business blogs
If you believe exercise should be enjoyable (and not something you dread), this is the blog for you. The three gals that run this site have given getting fit a healthier bent and focus on helping readers improve their health (and life) through physical activity and healthy eating—no deprivation necessary.
Nerd Fitness: Level Up Your Life
Where do fitness and Pokemon Go collide? Well, at the Nerd Fitness blog, of course. Created by Steve Kamb, the site's key target audience is "desk jockeys, nerds, and average Joes."
If you're tired of looking at pictures of lean, muscular men and women, this comic book-esque approach may be more up your alley, not to mention the more playful approach and tone of voice.
Magazines
If you're looking for a print magazine to keep you abreast of what's going on in the health and fitness industry, Club Solutions is worth checking out. Here you'll find best-practice information and many useful business resources. If print magazines aren't your thing, they have a digital subscription too.
With a more Hollywood look and feel, Fitness Magazine is a fun resource if you're looking to get into the mindset of your members.
Here you'll find challenges, workout plans, advice on healthy eating, and so on. In fact, if you're putting a focus on your marketing strategy, sending members information on similar topics may not be the worst idea.
You can also sign up for their newsletters to stay up to date.
Associations
The Association of Fitness Studios
If you're looking to further your career, the Association of Fitness Studios is a good place to begin. Here you'll have access to resources, tools, and a community of fitness business owners that can help you gain the education and knowledge you need.
There are multiple benefits to becoming a member, including getting access to their private Facebook group, key downloadable resources, a business listing, and six free consultations—and that's only if you opt for the free membership. Paid membership will get you a fair bit more. You can learn more here.
The National Association for Health and Fitness
Why join one association when you could join two? Founded in 1979, it's a lot older than the one we listed above, but not as specifically relevant to owners of fitness studios. Rather, it operates as a nonprofit that seeks to improve the quality of life for individuals in the U.S.
By joining this association, you'll have access to networking opportunities (including regional meetings if relevant), an awards program, and media and public relations support. It's also another great way to get into the mindset of what your members are thinking about or looking for.
Which fitness resource do you find invaluable? Let us know in the comments below or get in touch with us on Twitter or Facebook.