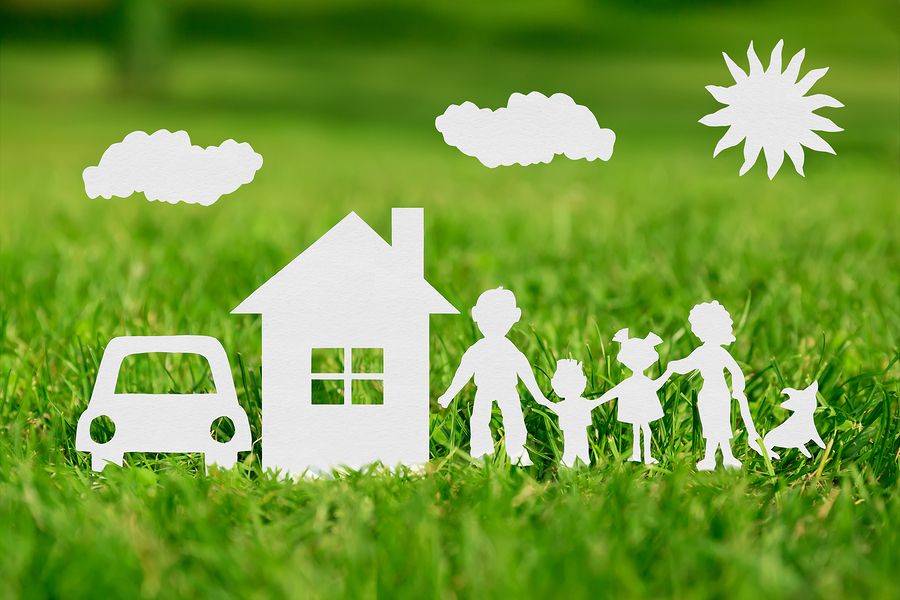 This article is part of our Real Estate Business Startup Guide—a curated list of articles to help you plan, start, and grow your real estate business!
The real estate market goes through many ups and downs and is dependent on several factors such as interest rates, economic conditions, and job growth.
Regardless of how the market behaves currently, both novices and pros can apply many strategies that can propel the business forward. This article examines some of the key strategies that can be employed to expand your real estate business.
1. Identify the target market
This is probably the number one strategy that you can use to become truly successful as a real estate agent.
Many real estate brokers and businesses focus on a niche market and become an expert in that market. This gives you an idea about what's driving the target market currently, what risks are involved, and most importantly where the market is headed in the short and long term.
For example, a real estate broker who knows the details about a new transportation or school project coming locally could change his marketing strategies accordingly.
Additional resources to help you identify your target market:
2. Budget for marketing expenses
Another major factor in successfully expanding your real estate business is to develop a marketing budget and stick to it.
There are literally hundreds of avenues to spend your marketing dollars on, such as real estate websites, email marketing, social media marketing, and postal marketing.
Your spend must be based on your target audience. For example, customers in the San Francisco bay area might require internet-based marketing, whereas customers in a rural area might require a different approach.
Additional resources to consult for marketing-related activities:
3. Create a website and use social media
Regardless of the market, you must establish your presence on the internet with the help of a professional website, as well as dedicated accounts on social media sites such as Facebook, Twitter, and LinkedIn. These are relatively inexpensive, with the potential for huge outreach.
You can also market your business on search engines such as Google and Bing, by paying for ad campaigns.
Additional resources to consult for social and internet activities:
4. Encourage referrals and word-of-mouth
Most successful real estate agents generate several deals through referrals from previous customers. A customer referral is most valued by a new buyer or seller.
For example, new customers are more comfortable selecting a real estate agent when referred by a friend, colleague, or relative. You can always boost this approach by offering referral bonuses to the person who refers a new customer.
5. Respond quickly
We live in a world that is moving at a much faster pace than ever before. It is very important to respond to customer queries or else you will risk losing new business.
You must have access to email via a smartphone at all times and ensure that you respond to a customer request as soon as possible. You cannot wait to respond until the next day in this business. If you are prompt in responding, it adds to your credibility and reputation.
6. Publish a real estate newsletter
If you are serious about your long-term success, then you may consider publishing a weekly or monthly newsletter with updates on current mortgage rates, changes in real estate laws, benefits of homeownership, how to develop a real estate investment portfolio, health checks on the local market, and so on.
All current and prospective customers would appreciate the insights from such a newsletter, as it shows your knowledge and commitment to the business.
7. Dispel questions on the need for a real estate agent
Disintermediation refers to the mindset where customers wonder whether they really need a real estate agent or not. Disintermediation marketing targets such customers to convince them of the value offered by a real estate professional.
You can educate the customers via your website or marketing channels on the need for a real estate agent and lawyer during the sales or purchase of a house or piece of land.
8. Plan for success
Regardless of whether you are a real estate agent or a real estate developer, you will need a real estate development business plan. This will set you up for success. You can plan your expenses, contingencies, and other risks with the help of a real estate development business plan.
Many people fail when they work in a vacuum without such planning. For example, you can plan your budget for next year's real estate marketing strategies with the help of a well-documented business plan.
Additional resources to help you write a business plan:
9. Develop brand awareness
Just like big brand businesses, your real estate business must also strive to develop a brand of its own. It could be under your name or your business's name. Any real estate sales strategy that you apply must keep this concept in mind.
People often wonder how to get into real estate sales and how to successfully build a business. The answer lies in planning to develop a name brand and using it to market the business for years to come.
Additional resources to help you with branding your business:
Developing a successful real estate business takes effort and time. The strategies listed in this article are worth your effort if followed carefully and diligently.
Success does not come from random acts of work without planning; instead, it comes from developing and following a plan.