If you and your business have been hesitant to invest the time and effort into a LinkedIn account, what are you waiting for?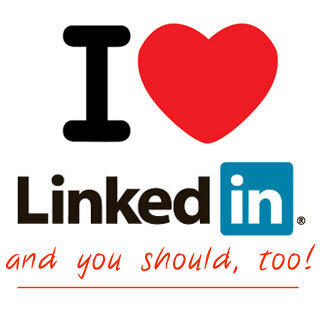 With some 120 million users, LinkedIn is still by far the choice of business professionals. Yet, many business pros, and their companies for that matter, have been late to the party when it comes to signing up for and maintaining accounts.
For the business professional, even if you choose to come and go with a LinkedIn page, it is a wise idea to have a company page in place so that you can draw people to your site and reach out in turn. This holds especially true for newer businesses that are looking to gain a foothold in their industry.
Without much of a social media presence, businesses stand the danger of falling behind the competition, given many individuals–be they potential job applicants or clients with your company–want today's information yesterday.
With a LinkedIn page in place, both you and your business can measure the regular metrics to gain knowledge of who is coming to your page, what industry they are, the company they represent and more.
The LinkedIn site also proves valuable in:
Telling your story and that of the company – While you don't want to list every single detail regarding you and your business, it is important to paint a picture in your profile of who you are, why your company may be relevant to someone, and how your company has grown. If you're a newer business, make it a point in your LinkedIn profile to show you've got the experience to both help consumers and attract new talent to your business. Listing something as simple as where you grew up and/or went to college is good too. If someone has a similar background to you, i.e. grew up in the same area or went to the same school, more often than not they are more likely to gravitate towards you being that you have a common bond;
Communication with others – I must admit that my initial foray into LinkedIn consisted of posting my information and then not returning regularly. The more we discussed the site at work, however, the more I realized what I was missing out on. Coming across profiles of people who have similar interests to what my company does has opened the doors to some guest blogging opportunities and more. Although I still must admit I gravitate more towards Twitter and Facebook, I can see why LinkedIn is a great networking opportunity for business professionals. The group section is especially beneficial so you can nail down what would be of interest to you and your company, allowing you to avoid wasting valuable time searching;
Target your industry – Whether you are in finance, real estate, marketing, or whatever it may be, you can target your search to specific industry updates. This is also valuable in order to prevent you from wasting time in endless searches. You can specifically follow those closest to your line of work, network with them, and see how they're going about their specific tasks, hopefully providing you with some answers you may not have already had. From there, don't hesitate to post blogs and articles, links to studies and white papers, etc., questions and more;
Be authoritative – Another great feature is going to the Q&A portion of the site and posting and answering questions. This allows you to join in discussions and prove to others that you know your industry. In turn, it can open the door to more individuals coming your way for advice and possible business dealings.
As LinkedIn noted on a company blog post early last year, its ultimate goal is to connect all of the world's professionals to make them more productive and successful.
One of my goals in 2012 is to become more LinkedIn with other business professionals, opening up doors to more opportunities to guest blog, among other things.
Being used in more than 200 countries and counting, LinkedIn is connecting professionals literally by the minute.
What are you waiting for?
Dave Thomas, who covers among other items obtaining small business loans, writes extensively for Business.com, an online resource destination for businesses of all sizes to research, find, and compare the products and services they need to run their businesses.