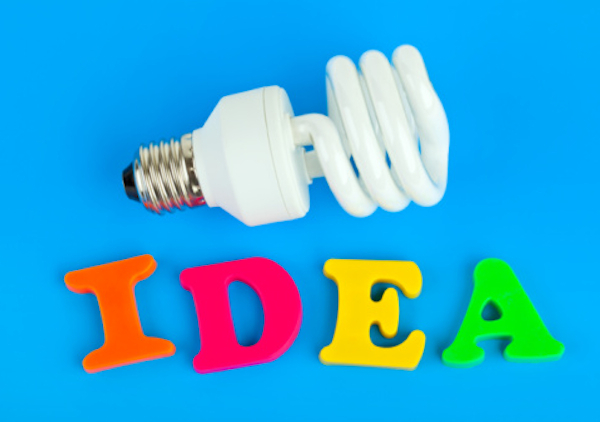 What kind of business is right for you? We lay out the top new business ideas for different personalities and situations.
Home based business ideas: low-cost, low-risk
Some kinds of legitimate businesses are easy to start on a small budget. A consultant, for example, is anyone who knows how to do something better than others, and has the gumption to market himself – as well as $14 for a box of business cards. Similarly, a professional organizer needs a talent for decluttering, a couple of classified ads (or even better, free word-of-mouth), and not much else.
In general, service business ideas offer a nice mix of low buy-in and immediate returns. If you want to test the waters in an area you love, but aren't sure you want to invest your retirement savings in your new business idea, consider the following:
Consulting
Professional organizer
Petsitter
Arts and crafts maker/seller
Photographer
Tutor
Handyman
Read more about home based business ideas…
Internet business ideas: high-tech, high reward
Successful small business startups often start with the existing skills of the founder, turned to a new business idea. If you already have a talent for design, finding bargains, doing research, or connecting people with each other, you may be able to take those skills online to create a new Internet business.
Remember, the key to success is not usually having a new idea, but implementing it well, getting customers, and wowing them so that they come back for more and recommend you to others. If you're willing to learn the basics of html, Search Engine Optimization, website marketing, and online sales, the following Internet business ideas might be for you:
Website designer
eBay retailer
Internet researcher
Recruiting
Read more about Internet business ideas…
Read articles on running an online business
Small business ideas, big dreams
Sometimes a new business idea can come from a long-held dream to turn a fun hobby into a profitable life's work. However, most of these small businesses require significant time, energy, and initial investment to begin, so think carefully about your commitment and do your research before you start.
Restaurant or Caterer
Retail storefront
Home daycare
Read more about starting a Restaurant
Read sample plans for Retail and Online Stores
Read sample plans for Day Care Services and Children's Products
New business idea: start-up articles
The best business for you is one you love, and are prepared to make a major commitment to. Many small business owners describe starting a new business as more demanding than having a new baby – you have to be prepared to give it your full energy, time, and attention at any time of the day or night. The following articles give you tips on choosing the best business idea for you:
The Right Business for you by Nolo
The folks at Nolo give advice on finding the right new business idea for your interests and risk tolerance.
Top 15 Questions from SCORE
So, you have a new business idea, but you're not sure how to start. These are the top questions from would-be entrepreneurs like you, with great answers from the experts at SCORE.
Business Startup Strategy
Run your new business idea through a quick feasibility analysis with this short list of questions you will need to answer about your customers, your business goals, and your finances.
Articles for implementing your new business idea
Know Your Industry Before You Start Your Business
Planning tips from Palo Alto Software customers