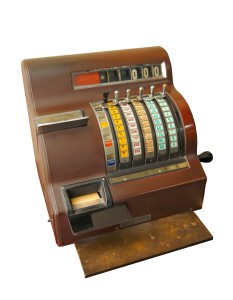 If you're using a traditional register and credit card reader, it's kind of forgivable—not long ago, there weren't alternatives, and it's always easiest to just stick with the way things were.
Take a proactive approach to accounting and filing and you'll be in much better position when it comes time to pay your self-employment taxes this year.
Many businesses don't do the proper due diligence when choosing accounting software. We've got 5 essential tips to help you make the right choice.
It takes some extra effort to establish business credit, but doing so is a critical part of building a secure foundation for your business.
There are some tax mistakes commonly made by small business owners as well as some common deductions that aren't taken, many of which you want to avoid next spring when doing your company taxes for 2013.
As an entrepreneur, you wear all the hats of a business, even when it's not necessarily your strong suit. If you're not sure where to start with bookkeeping and financial management, here are some recommendations for best practices, tools and resources for financial management of large or small companies in any industry. Keep It Separate...
Imagine piloting an airplane: you taxi to the runway, prepare for takeoff, and as you're rapidly speeding up to get airborne you notice a construction crew frantically working to build out the rest of the runway. This just about sums up the financial stress of being an entrepreneur. While a certain amount of discomfort is just part of the lifestyle, being able to answer these key questions should help you sleep soundly at night.
Recent news on the Cyprus banking crisis has brought Bitcoin back into the public view. As the total value of Bitcoins surpasses $1 billion and more merchants jump on the Bitcoin bandwagon, you may be wondering if you should look into Bitcoin yourself. Let's take a closer look. What is Bitcoin? Founded four years ago...