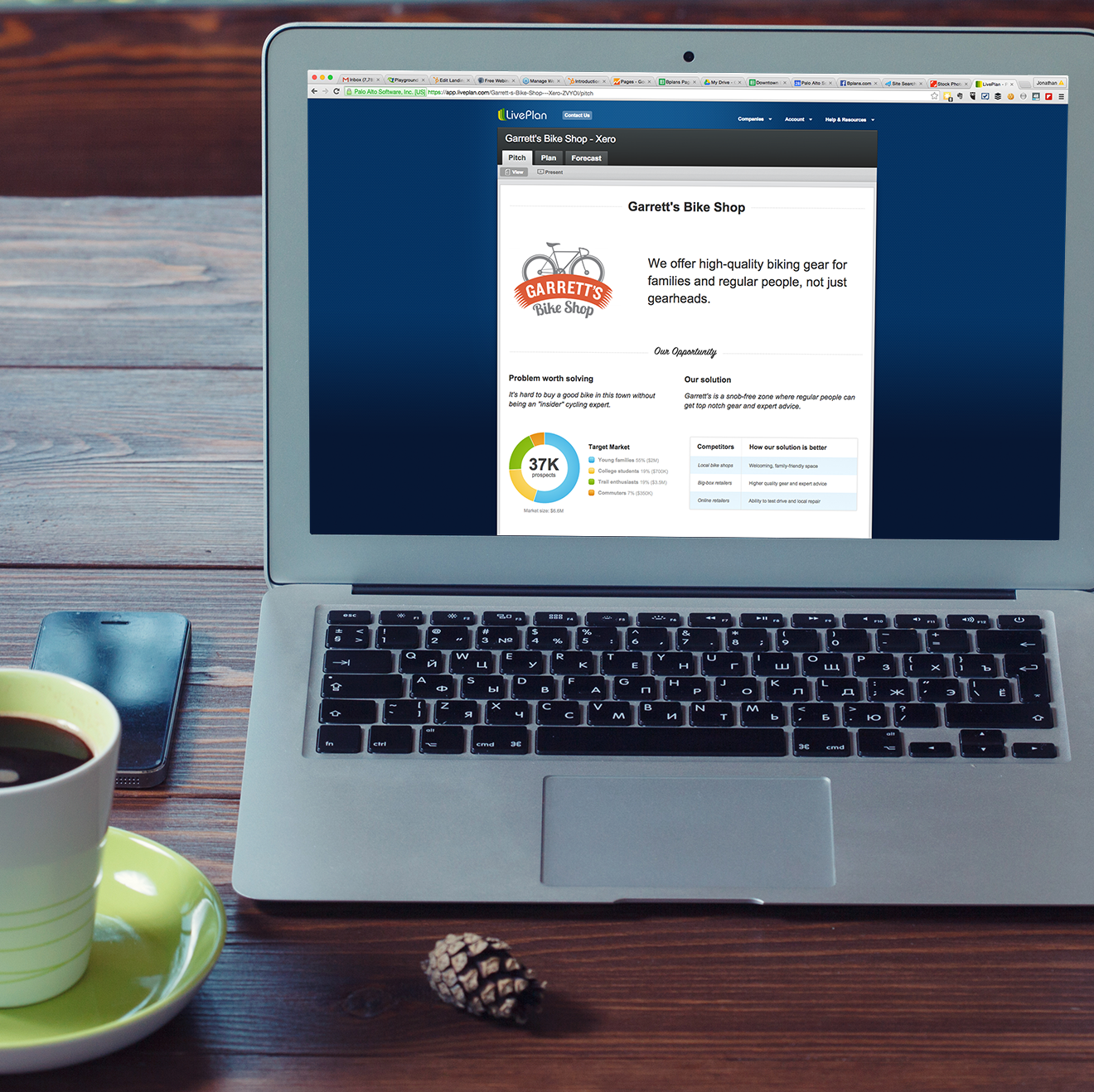 Sabrina Parsons, CEO of Palo Alto Software, explains how LivePlan can help you pitch, plan, and track your business.
Did you know that there's a difference between personal credit and business credit? Watch this one-hour video with Creditera's Tim Graczewski to learn proven tactics for building a stronger business credit profile, and why it matters.
In his latest video, Tim Berry, founder of Palo Alto Software, discusses the 6 clichés that many aspiring entrepreneurs fall prey to. You can watch the full video near the end of this post or read some of the key points we've extracted from it.
Editor's note: Since publication of this update, our Scoreboard feature has undergone a change, and we now call it the Dashboard.   One of the most important things a startup can do is make sure that they are keeping track of their data. In this webinar, we take time to discuss the different metrics that startups—and...
Business planning expert Tim Berry talks about the fundamentals of a business plan, the different forms and uses for a plan, and introduces the idea of the plan as a living document. Duration: 2:35 Click here for part 2
Links to resources for more information, sample business plans, and additional planning advice wrap up this eight-part Tim Berry webinar. Duration: 0:12
Developing a business plan can give you huge benefit, says Tim Berry, but the process of planning is what really matters. Following up, comparing your plan versus actual, and measuring results and correcting where needed is all part of making the most of the planning process. Duration: 4:31 Click here for part 8
According to Tim Berry, good forecasts are created by forming well organized, educated guesses based on research and past results. Duration: 7:37 Click here for part 7