Disclaimer: This article is intended to be general information and nothing in this article constitutes legal advice. Please consult with an attorney before making any intellectual property or other legal decisions. Does your business have intellectual property? If someone asked whether or not your business has Intellectual Property (IP) and your answer is "I do...
In the last two years, regulations set by the Security and Exchange Commission (SEC) have undergone several changes. These changes were the result of the 2012 Jumpstart Our Business Startups Act. The JOBS Act, as it is more commonly known, was intended, in part, "to reduce barrier to capital formation, particularly for smaller companies." In...
This article is part of our "Business Startup Guide"—a curated list of our articles that will get you up and running in no time! I recently wrote a post on social enterprise, discussing what it entails, and what some of the legal structure options are for a business when the focus is on a social mission....
This article is part of both our Nonprofit Business Startup Guide and our Business Startup Guide—curated lists of great articles that will get you up and running in no time! A social enterprise is defined by its mission, specifically that it makes a positive contribution to a social cause. Because of this, the structure of...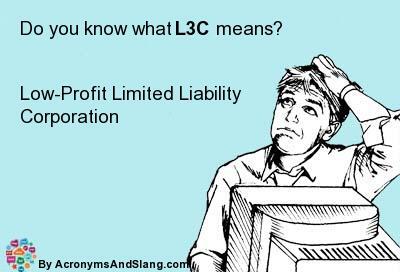 In recent years, socially-minded entrepreneurs have begun testing a new type of business entity: the L3C, or Low Profit Limited Liability Corporation. A low-profit limited liability company, or an L3C, is a legal structure (a variation on a limited liability company or LLC) that is relatively new to the United States. The United Kingdom began...
Recently our Bplans audience had the chance to attend a free webinar on Small Business Taxes, hosted by the CEO and founder of TaxAlli.com, Zach Olson. The webinar was extremely informative, and we had a lot of great questions from our attendees. As a follow up for our registrants, and in case you didn't have a...
Hiring professionals for a small business is an important process. The best attorney for your business will depend on what the legal needs are for your company. In fact, there is a good chance there is no one attorney who can handle everything, so the best attorney may actually turn out to be a law firm...
Have you ever heard the saying, "Asking for forgiveness is easier than asking for permission?"  Whoever said that must not have been talking about the IRS. In my experience helping hundreds of small businesses get up and running, I've found that prevention is the key to avoiding unwanted interaction with federal and state tax agencies. One...