Thanks to low startup costs, online retail has exploded in popularity. In order to sell online, you'll need to accept credit and debit card payments—here's how.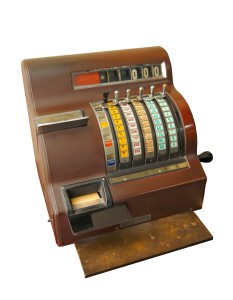 If you're using a traditional register and credit card reader, it's kind of forgivable—not long ago, there weren't alternatives, and it's always easiest to just stick with the way things were.
Few people are prepared to grow a local company into a thriving medium-sized or large company. Here are three things you need to do to grow your small business right.
Dropshipping is an arrangement in which a distributor ships products directly to the customer on behalf of a business. Could it save your retail store money and time?
Flextime options and casual dress in the workplace are hallmarks of modern business—or are they? I asked ten new and successful entrepreneurs for their take.
Having long-term vision is one of the keys to good leadership, and necessary for any successful business. With long-term visions come long-term projects—and the longer-term the project, the harder it is to manage your team's progress towards completing it.
In today's world there's a card for everything. We take a look at the gamification behind cards and other methods brands utilize to engage customers.
If there is one thing coaches love, it's clichés. There is practically a book of coaching catchphrases that every coach and manager breaks out for pep talks. If you've played a sport, you've heard quite a few. However annoying these seemingly repetitive catchphrases are, there's a method to the madness. The thing about clichés—what keeps them alive...