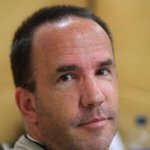 According to information from the Office of Advocacy, just two years ago, there were approximately 27.5 million businesses nationwide. Whether you are a new small business about to unveil itself, or a business that has been around for some time, you will often be asked about your business plan. Simply put, the business plan involves the business owner laying out in detail how they will go about placing their company in a strong position in the marketplace, how they will finance their operation, and how they plan to earn a good return on investment (ROI).
While answering those three questions can be difficult, keep in mind that just about every business owner has some business plan in place for when they open up, with that plan being reviewed and retooled over time to make sure the company is meeting its goals.
In the event that you have a business plan in place, but do not feel that your company is benefitting from or adhering to it like it should, keep several factors in mind:
Review your original goals – Why did you get in business in the first place? What was your product/s and services that were going to set you apart from others? If the needs of customers are not likely or are not being met, how can you improve on this and what are the possible repercussions of not meeting such requirements? Most importantly, are your company's financial goals being met or will they likely be met? If the answer is no or you're not sure, how will you deal with such scenarios? The goal is to improve the company year-by-year, not go in the opposite direction;
Did you abandon your plan? – In many cases, business owners stray from their original plan and find themselves in over their heads. In the event that you have gotten away from your original plan, take the end of the year and starting fresh in 2012, review where you got off course, how such a move has impacted your business, and what are the options to regaining the ship. The reason you got off course may have been necessitated by finances etc., but see how you can go back to your original plan before it is too late;
Has guess work taken over? – When you first make your business plan, you are in essence guessing as to how things will turn out. Face it; you do not know how your business will be received, although you hopefully have done some studies and tests to see what is likely to happen. When reviewing your business plan, keep the information as detailed as possible. Use economic forecasts for the coming months if you're not sure how you expected your product/s to be received. If the forecast is for tougher financial times ahead, use that prediction to see how you can be prepared ahead of time instead of reacting on the fly;
How will investors react? – In many cases, investors, be they family, friends or strangers, will want to know your business plan both before you open shop and while you are up and running. If that plan is not meeting its objectives, investors will certainly want to know what you plan to do about it. Be prepared to answer their concerns so that you do not have those helping finance you end up pulling out;
Extending your plans too quickly – In a number of instances, small businesses will get off to a great start, and then over expand. One reason you hopefully had a business plan in place to begin with was forecasting your timeline for planned growth. When a business grows too quickly and hires too many people, the long-term health of the company is put at risk. Use your company business plan to grow at a moderate pace so that you're not dispensing towards unneeded salaries, equipment and other areas.
When taking the time to review your present business plan, make sure you also have a qualified outsider or outsiders review it so you get an unbiased review. While you may think the plan is foolproof, someone with not as much riding on it as you may give you a different opinion.
Dave Thomas, who covers among other subjects' business proposals and HR Software, writes extensively for Business.com, an online resource destination for businesses of all sizes to research, find, and compare the products and services they need to run their businesses.