Business plans are a waste of time? Don't bother? Nobody's going to read it anyhow? Do you think setting goals and steps to implement them are a waste of time? What about establishing how to measure progress and performance, setting it down, and then tracking it, so you can optimize your management? Do you think focusing resources on priorities is good for business? Do you want to control your own destiny, or are you okay with just taking things as they come, and reacting?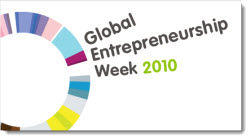 November 14-20 was the third annual Global Entrepreneurship Week. This year, for the third year in a row, we offered a webinar, now an online video, on business planning. The theme this year is the top 10 lies about business planning.  Here's the recording:
Some of the lies are worth a bit of scorn: Waste of time, ha! As if managing were a waste of time. Just do a pitch? More important, it gives me a chance to get into business planning for the rest of us; the plan-as-you-go business planning technique, just a bit at a time, just enough to manage your business, not a big document, but a plan.
Would you take a trip without planning it? Would the plan be a big honking document? Would it matter to you whether anybody else read it? Would having a plan mean you couldn't change it when a flight got cancelled?
Does the term "free webinar" worry you? I promise: no selling. It's about business planning. No product is mentioned. Yes, it's sponsored by bplans.com (an entirely free site) and Palo Alto Software, publisher of Business Plan Pro.
(If you don't see the video here, you can click this link for the original on Youtube.)