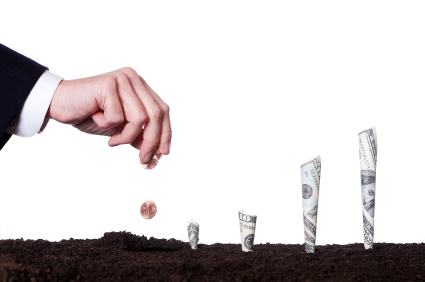 The social web is drastically changing the way young companies get noticed, and getting noticed by the right person or network can mean investment, growth, and ultimately business success.
If you're not keeping up to date on innovative new ways to find funding for your business, including crowd sourcing and  Internet-based campaigns, you're missing golden opportunities.
But money doesn't grow on trees. Find out how to seek funding from outside of traditional sources in a free one hour webinar hosted by MyVenturePad and TriNet. This session is custom-built for business innovators and tech entrepreneurs looking to turn a product into a business.
Bplans' own Tim Berry will join a group of other experts to discuss:
Online groups that build and support communities of entrepreneurs
How mentors help bring products to market
Classic challenges that impede growth
How social media networks can reduce financial needs for start-ups
How to show strong customer traction in the clutter of new companies
The webinar is Wednesday, March 7, at 3 p.m. ET/12 p.m. PT. Did I mention that it's free? Register now, and let Tim and friends help you find creative new ways to fund your business.