About 19 years ago my wife said:
"Tim, we put up with all the downside of owning our own business. Why don't we get some upside, and move to where we want to live?"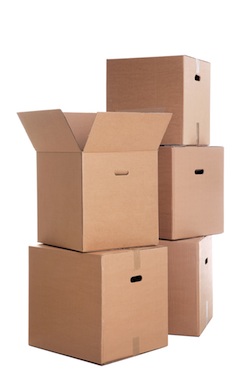 So we did. We moved from Palo Alto, Calif., to Eugene, Ore. And we're glad we did.
A friend asked me recently:
What to do when you live in a "startup" dead zone like Orlando? Or other areas of the U.S.?
And I think these thoughts are exact opposites. We voted with our feet, moving from the world's startup capital to a comfortable university town (the University of Oregon is here) in Oregon.
My friend, on the other hand, would move from where he wants to live (I think–although maybe that's just where he is) to where business is better.
I have another friend who moved from Italy to the San Francisco Bay area to be where business is better. That's startling, but I like him, I like his business plan; I think it may work out. And I bet he likes being in the so-called Silicon Valley better than in Italy.
On the other hand, I knew of somebody who moved a high-tech company from California to somewhere in Eastern Europe because costs were so much lower. That didn't work out.
I heard a serious investor once object to investing in the San Francisco East Bay instead of the Peninsula because "it's another bridge to cross."
And my angel investment group has an open bias toward local companies. But there's a lot less angel investment in Oregon than in California.
What do you think? Is Orlando that much of a disadvantage? Should you move before you start a business, to get a better business climate? And what makes a good business climate? Is it low costs, availability of investment, a lot of potential customers or what?
Or maybe everything is case-by-case. I don't think there's a right answer. Some factors:
Where do you want to live? What do you like? Do you have a family? I know people who love New York, people who love rural Oregon and lots of places in between.
Is there an investment element? I think it's easier to get high-end venture capital in some places than in others. I think angel investors are spread around the country. And I think relatively few startups need investment.
Is there a market or revenue factor? More buyers, better sales in one place, compared with some other?
Is there a cost factor? Some larger companies move operations to find lower costs. Do you move your startup before you start?
And for sure, there are a lot of other factors, too. You have to decide for yourself.
(Image: RTImages/Shutterstock)