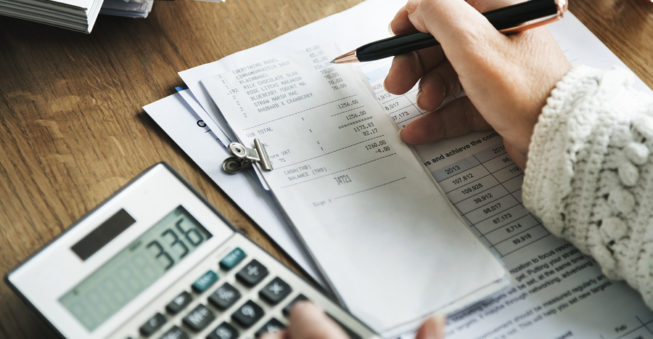 As the owner of a business, you are constantly pushing yourself to perform to the best of your abilities. You invest in the best quality goods and services you can, in order to provide the best service or product to your customers.
So, when it comes to ensuring that you are keeping on top of your finances, you need to ensure you get the best from the person you hire to be your bookkeeper.
The majority of firms hire a bookkeeper to keep an accurate and up-to-date record of all of their financial transactions in preparation for producing annual tax reports. Getting this right is crucial, so you need to make sure properly qualified, registered bookkeepers are hired to do this on your behalf.
So, how do you choose and use the services of a bookkeeper?
You need to think about a few factors to ensure that you have a successful relationship with your bookkeeper.
It's important to consider carefully what role they will play within your business, and what responsibilities you are going to give them. In the same way you would set out a job description for a particular employment role, you can set out the criteria you require for a bookkeeper.
Be prepared to listen as well as be listened to
It is very important to remember that having a good relationship between yourself and your bookkeeper is a two-way street. It also means that there has to be a commitment on both sides.
Think about what sort of services you need from them
Do you want them to be looking at payroll, other forms of reporting, and dealing with bank payments, as well as keeping your financial records up to date and accurate? Make a list and decide on the amount of time you will need them for, as this is going to form part of your initial consultation and discussion.
In getting the most out of a bookkeeper, you need to know their strengths, expertise, and knowledge—so you will have to do a little research. This doesn't have to be that difficult, as you can search online and check out their website or LinkedIn profile.
If you are a member of a trade organization or chamber of commerce, check with other people in your network who they use before drawing up a shortlist of suitable bookkeepers to approach.
Arrange an initial discussion
Give them a call and arrange a face-to-face meeting. Take note of the response you get on the telephone or via email. This will set the tone for the business conversation and relationship you will have in the future. Be prepared with a list of questions or clarifications, as a good bookkeeper would expect you to check them out.
When you do meet them face-to-face, make sure that you are fully comfortable with how they respond to you and the answers they give you. If you are not, then it is best to move on and look for someone else.
Check out their knowledge
You are looking for someone who is comfortable working with and understanding numbers. You should also check that they have a basic understanding of accountancy technology, so ask them to describe—without breaking client confidentiality—the sort of work they usually undertake.
Ask them to explain to you the difference between the basic sorts of accounts, i.e. income and expenses liabilities, and assets and equity. If they can explain these to you in plain English, then you have found a winner, because good communication is key.
It is very important that they are good with figures, but they do need to be able to explain and communicate what these figures mean, to you, to staff members, and to your customers. It means you can pass on some of the daily updates and explanations around financial processes and procedures, freeing up your time to focus on other areas of the business.
Assess their personal skills
You need a bookkeeper who pays attention to detail and shows dedication to their job. This is the person you will be relying on to ensure your financial records are up to date, most notably because they form the basis of your business management.
You are going to be busy overseeing other projects, so a trusted bookkeeper who will manage and quality assure your financial transactions is worth their weight in gold.
Make sure they have a good business head on their shoulders
If they have got a good overview of how business works and they do not just see the finances in isolation, this is a useful asset to your company.
If you are buying or leasing something, check to see they understand the concept of setting up asset accounts and liability accounts, for example. Are they able to allocate payments to interest expenses, and will they meet targets and deadlines? If you tell them that you need monthly financial statements by the second week of the month, will they get them to you on time?
You will also get the most out of your bookkeeper if they have a good working knowledge or understanding of the sector you are in. There may be very specific financial regulations or requirements that are applicable to your business and profession. If you have someone who has specialized in the sector, they will be able to look for best practice approaches or be able to highlight areas that maximize your tax returns so that you get the best value for money.
Determine if they prioritize continual professional development
Keeping up with changes in technology means that it is essential that your bookkeeper is computer literate and also used to working in the cloud. You have to have computerized bookkeeping these days in order to get good quality reports; so, bookkeepers should know the basics of bookkeeping software. They need to be able to use the internet, as well as Excel or Word with confidence.
They should also be able to advise you on the best bookkeeping software packages around, particularly those that can work on mobile applications or devices. This is useful if your operations are mobile; for example, goods delivered or contracts placed can be logged on handheld devices, and invoices and orders uploaded straight to the accounting system.
Good bookkeepers must be interested in furthering their own knowledge and keeping up to speed with all the latest accounting skills and knowledge because you do not have time to do this. You can get the most out of them by using this source of knowledge to support the business decisions you are going to have to make.
Ensure commitment to your business
Finally, you need someone who is going to make a commitment to you and your business. They need to be flexible and understand that you will be looking to contract their services in a timely manner, and this means it will not be a 9 to 5 routine position.
To maximize your outgoings you have to be able to contract in hours as and when you need it, and this means at certain times of the accounting year they will be busy, but you will also not require as many hours from them at other times.
Bookkeepers are an essential part of most organizations, and certainly one that you will need particularly if you're a small or medium-sized business. They can also be huge assets if you find the right one for your organization. Using your bookkeeper to support your business means you will not only get the best out of them, but you will also save valuable time and money.
Checklist: Choosing the right bookkeeper for your business
Listen up—make sure it's a two-way conversation
Be clear about the services you need
Arrange a face-to-face meeting
Check their knowledge, understanding, and qualifications
Make sure they have the personal skills for the job
Choose a bookkeeper who is able to look at your business as a whole
Pick someone tech savvy
Ensure that they are ready for the commitment to your business