In the rarefied air of the high-tech venture-capital-seeking new venture, these days the presentation–alias slide deck, PowerPoint, keynote or "the pitch"–is indispensable. What's weird, though, is that some people talk as if the presentation replaces a business plan.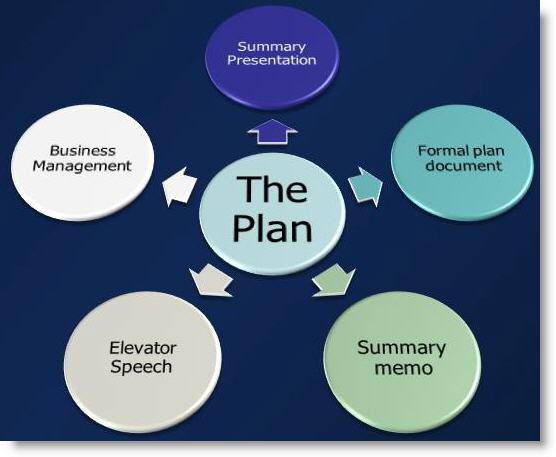 That's sort of dumb, don't you think? Doing a presentation without having first done a plan? How can you build a pitch without knowing, among other things, how much money you think you need and what you want to spend it on? Or how many people you need and what they need to be doing? Or how much reachable market you project, or the major milestones?
A plan is not just another sales document. It's a plan. It's what determines what's in the sales document.
And it doesn't have to be a document. It lives on your computer. The document happens to be one of the various outputs of the plan.