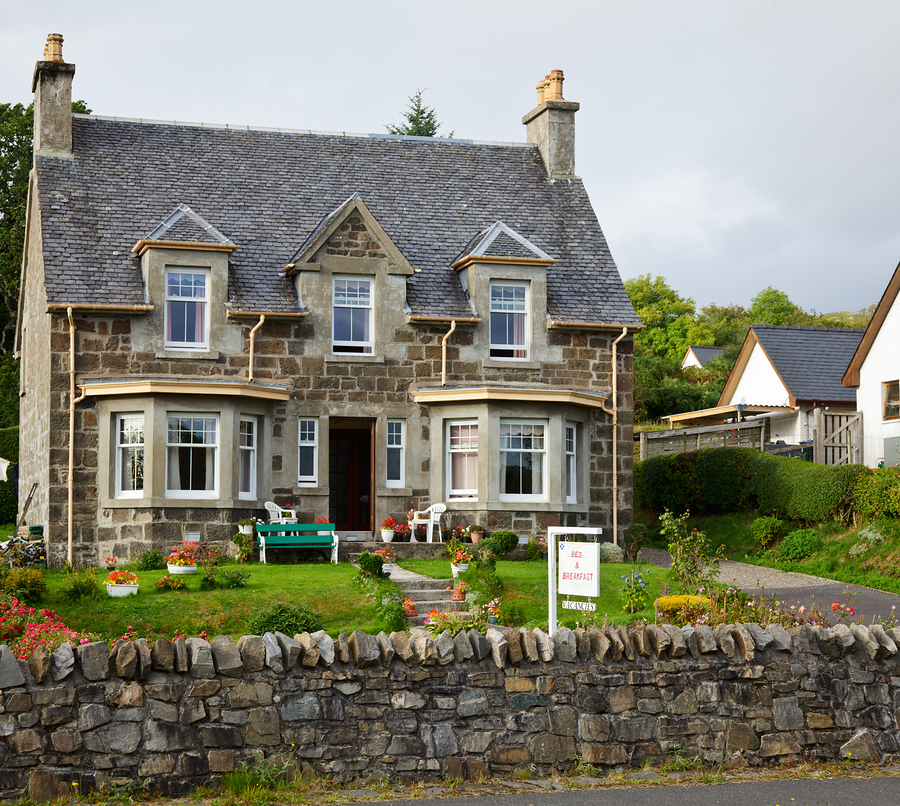 This article is part of our Bed and Breakfast Business Startup Guide—a curated list of articles to help you plan, start, and grow your bed and breakfast business!
Before you get your hands dirty in the business side of things, you probably want to know as much about the hotel and bed and breakfast industry as possible.
Because you're clearly a planner—good for you—I've compiled a list of websites you should find indispensable. Here, you'll find everything from the good forums to hit, through the sites you should read. If you find anything missing, let me know on Twitter @candylandau!
Get to know the industry
How to Start a Bed and Breakfast
For a primer on the industry and everything involved in starting a bed and breakfast, read this Bplans article by Tony Sekulich.
Weaved through the article, you'll find excerpts from an interview with Kathleen Karamanos, the owner of Fundy Heights Bed and Breakfast. You'll also find links to resources that will help you choose a business location, write a business plan, find funding if you need it, market your business, and so much more.
Running a Bed and Breakfast: The Dummies Checklist
Not entirely sure what's involved in the day-to-day running of a bed and breakfast? Well, for starters, you'll need to take care of the business side of things first. After that, you can worry about taking care of your guests and ensuring they get the best impression of your business, so that they can spread the good word.
This list includes the things you'll need to ensure you have in a row before you can start, a guide to getting rooms ready, a guide to taking reservations, a list of phone numbers you should keep handy, and the requisite breakfast checklist!
Little Hotelier: A Resource Hub for Small Hotels and Bed and Breakfasts
If you love reading blogs and like a more personal touch, you'll definitely want to check out Little Hotelier. This site provides business resources for small accommodation providers, including articles and an extensive database of what they refer to as "the world's leading bookings sites."
That said, Little Hotelier is actually a system aimed at helping property managers provide online reservation options for their guests. You can sign up for a 30-day free trial here.
Connect through forums and associations
Innspiring.com: The Forum for Innkeepers
If you're looking for a place to share your ideas, ask questions, and chat about the joys and hardships of running a bed and breakfast, Innspiring has a great forum where you can interact with others in the industry.
The site also includes a list of resources for everything from promoting your bed and breakfast to guest management software. To contribute to the forum, you will need to become a member—but don't worry, it's free to join!
100 Best Blogs & Businesses in Hospitality
For the ultimate list of blogs and associations statewide, scroll through the listings on this page. If you're wondering what a bed and breakfast website in your state looks like, you're sure to find one in this list.
There are some absolutely beautiful sites, so take some time to explore. This is probably also one of the best places to look if you're looking for an association in your particular state.
Buy a bed and breakfast establishment
The B&B Team: A Place to Buy a Bed & Breakfast
For those amongst you who are much more interested in buying into the complete package, The B&B Team website is the place to go. Here you'll find a list of inns for sale, many of which are beautiful and historic as well as financially viable.
And, if you're looking to improve your own establishment, you may find some inspiration on the site's blog.
Get visually inspired
The bed and breakfast category on Pinterest
If you're an innkeeper or aspiring hotelier and you're not already an avid Pinterest user, you will be after seeing this. Pinterest is a great place to find new ideas and to collect all of the ideas you like.
The visual format is particularly suited to an industry in which atmosphere and aesthetic appeal count for a lot. To save images and view the whole category, you'll need to sign up for a free account.
Reasons to Kick That Hotel Habit [Infographic]
If you want to learn more about why bed and breakfasts (not hotels) brighten a traveler's stay, this infographic will sum it up. The statistics are fascinating.
For example, did you know that the average rate for a bed and breakfast in America is $176.57? Or that three in four travelers say that bed and breakfasts offer better amenities than hotels?
List your bed and breakfast online
BedandBreakfast.com: An Online B&B Directory
In terms of online real estate, this is one place you definitely want to list your bed and breakfast. That said, it doesn't come cheaply at this stage—membership prices start at $35.78 per month.
However, a listing on this site looks pretty good given how much room is given over to images. Of course, there are plenty of free online directories, so if shelling out the cash doesn't sound like your cup of tea, at least check out the resource section on the site, where you'll find educational webinars and articles to help you make the best of your business.
What else should you know?
Well, beyond finding the right places to learn everything you can about your industry, you should definitely make sure you have the business side of things buttoned down.
For more information on what you need to think about if you're starting your business, see our business startup checklist—you can even download a copy if you prefer to print it out.
If you currently own and operate your own bed and breakfast and are looking to manage it even better, you may enjoy reading the LivePlan blog!