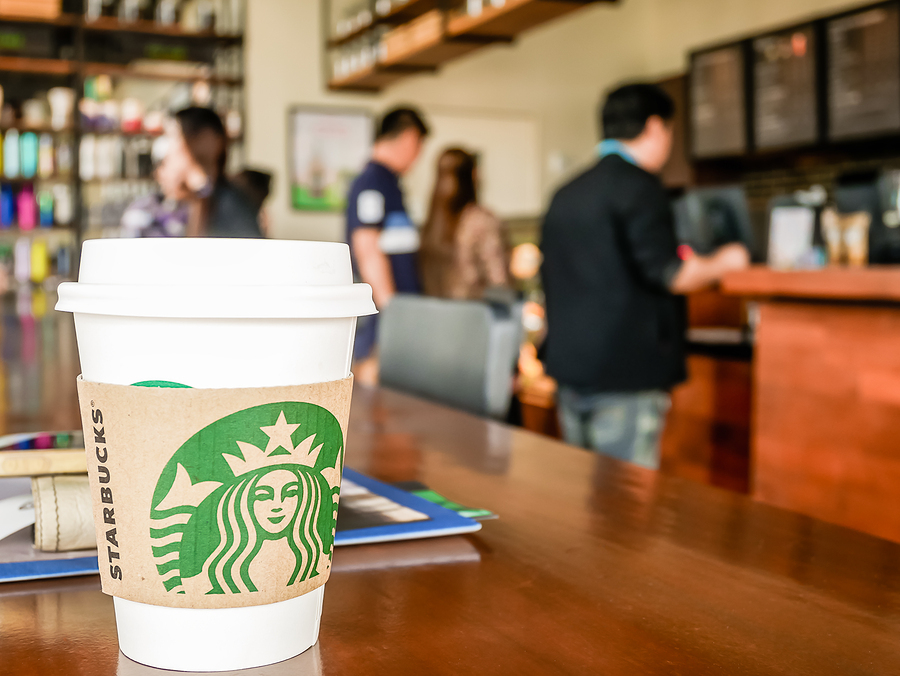 The feelings of ownership and fulfillment that come with entrepreneurship are only beaten by the rewards that pay out if your venture succeeds! But there are drawbacks, too—namely a lot of work and risk.
It's because of these pros and cons that so many ask the question: Should I open a franchise or start my own business? There's no blanket answer because you need to consider several things before taking the next step.
After starting Kenneth Burke Media and getting into the tech startup scene with Text Request, I have a good idea of what it takes to start your own business. Thankfully, I also work closely with Julie Batycki, VP of Operations and Development for Educational Outfitters. They're the nation's number one school uniforms franchise and two-time winner of Franchise Business Review's Best Franchises to Own award.
She knows a thing or two about opening franchises, and together, we came up with a set of questions to help you see if starting a business or opening a franchise is better for you.
What are you hoping to get out of business ownership?
There are several reasons you might want to own a business.
Maybe you're looking to:
Find the next challenge of your career
Prove to yourself you can do it
Monetize a hobby or interest
Gain the freedoms that come with ownership
Or any number of other reasons
So first, figure out: Why do you want to do this?
Batycki and I both gravitate toward challenges. One of the things she loves most about her job is helping people solve problems. For me, starting Kenneth Burke Media was a mix of turning my hobby into a paycheck, and proving to myself I could do it. Things have played out well for both of us.
Your motivation doesn't dictate whether you should start a business or open a franchise. But you're going to make better decisions once you figure out why you want to be a business owner in the first place.
What skills do you already have?
Aim for an industry you're already skilled in. I'm not one to say you can't do something; after all, I was in finance before getting into digital marketing. But if your skills revolve around the internet or tech, opening a physical store like a fast food chain or car wash could be difficult.
There are a few digital service franchises, but most franchises focus on physical products. People with tech skills should probably lean toward starting their own business. Look into starting an ecommerce store, digital agency, or creating a software to solve a common problem.
On the other hand, if your skills include working with people in a physical location, like public accounting, home services, or retail, then there are plenty of franchise options that put these skills to great use.
It's important to choose a business that fits your skillset and meets your needs, because that's normally what leads to success—both in franchises and unique ventures.
How do you feel about risk?
There's always risk when you open a business—it doesn't matter if you're creating a new brand or opening a legacy franchise. But how comfortable you are with risk should impact your decision.
What Batycki sees a lot is that people who want to open a franchise store are those coming out of corporate America. They want more freedoms and responsibilities, but they've also based their lives around having a salary and benefits.
In these cases, franchises are a good fit, because you're buying into a proven system with a corporate team who's done this dozens of times and wants to actively help you succeed.
Franchisors also have the bargaining power (and established vendor relationships) of a brand much larger than a single location. This helps you get better wholesale deals than if you're going it alone.
There's less risk in opening a franchise than in starting your own business from scratch, but to get this stability you have to give up something else.
With a franchise, the big decisions are made for you. What I see a lot in the startup world is people who want to make those big decisions themselves.
These types of people (myself included) typically want to be responsible for branding and inventory and customer acquisition, because they see the business as their child to raise. But to do this, they assume more risk.
In many ways, this is a pro, because you're the only one responsible for your success. But it can also be a con, because you're the only one responsible for your success! It comes down to preference.
What's your timeline of expectations?
Starting your own business and opening a franchise often have very different timelines.
For instance, you can start an online business like a blog or marketing agency in a day. Just file for a business license, create a website and a few social media pages, tweak a couple of template legal documents, and you're good to go!
You can launch a tech startup in a few weeks or in 18 months, depending on how much work you want to put into it before launch. And you can start an ecommerce store in a few weeks, as you choose a vendor, fulfillment center, and such.
Franchises can take three to six months to open, or nine to 12 months if you're constructing a new building.
You'll go through:
Finding space and doing build out
New franchisee training
Getting inventory
Hiring
And more
These steps take time, and where this really matters is financial expectations.
Most of the people I see who work on their online businesses full-time start seeing a paycheck in about six months. One friend of mine took two-and-half years to draw a decent wage from his online business, because he worked on it part time, and had to figure things out as he went. (In my experience, this is fairly common for part-time workers.)
Opening a physical store, like a franchise, on the other hand, takes six months or more just to open, and your paycheck still isn't guaranteed. Granted, most franchises have consistent operations and goals to help you get up to speed faster once you open. But it takes a higher initial investment, so there's a trade off.
You also need to consider your level of commitment. Most online businesses can be shut down in a day if you want to move on or sell. Franchises tend to come with five or 10-year contracts. Some people appreciate consistency, and some want more flexibility. Which do you want?
How much time can you put into your business?
I see a lot of people start a business "on the side." I always respect this approach, but you simply can't get as much done in 10 or 20 hours a week as you can if you commit 60 plus hours a week.
How much you can do right off the bat won't dictate which option you should choose. Most franchises are flexible in the early days, and if you start your own business, then you're in charge. But you need to understand how much work it takes just to get off the ground.
If you need to put in 1,000 hours of work to get your business up and running, but can only give it 10 hours a week, it will take you two years. That means you need a way to fund yourself for at least two years until your business is up and running. But if you can put in 10 hours a day, it'll only take you three months!
For many, how much time you can spend on your new venture comes down to one question: Do you need a full-time job to support you (and your family) while opening your business? Like most things in life, it's an issue of money.
How much money do you have?
If you play your cards right, you can start a business for $1,000 or less. But with a franchise, between the franchise fee, office space, construction, inventory, equipment, and other expenses, you're looking at an initial investment of $75K to $400K or more, depending on the business.
The big difference is that to start your own business, you don't have to have any overhead. You don't have to buy products, pay for marketing campaigns, hire employees, or lease office space.
For example, Kenneth Burke Media is entirely online, and I started that for a few hundred bucks! If you do need physical products, software, office space, and so on, your startup costs will certainly go up.
If you want to open your own physical location business, it will probably cost as much or more as opening a franchise (minus the franchise fee). You'll have more flexibility on decisions, but you also might have to spend more on products since you probably won't have as good of vendor relationships as a franchise.
Either way, you can see that comparing an online business to a physical store is like comparing apples to potatoes. The one that's best for you depends on several factors, and your liquidity is just one piece of the pie.
So, which should you choose?
I can't tell you what do with your life, and neither can Batycki. But I'll summarize your options:
If you want to start your own business for the sake of starting your own business, and don't have a lot of loose money or time, you should probably look into online business options. These take little capital, are easy to shut down if you ever want to do something else, and the amount of risk is only the sum of money and time you put into it.
If you want to open a physical store or service business and be responsible for all the vision and branding, you should probably start your own business. You'll get as much freedom and control as possible, and you'll have options to sell the business or do something else in a few years. There's more risk involved, because it costs more, but there's more opportunity too.
Or, if you'd like something consistent that you can pour yourself into, you should probably open a franchise. You'll get great support and as close to predictable results as you can hope for when starting a business.
However you feel after answering these questions, it's important to choose a venture that highlights your skills and interests. Owning any kind of business is a big commitment, and the more dedicated you can be to it each day, the more likely you are to succeed.
If you're ready to start a franchise, check out Bplans' guide on How to Start a Franchise. If you think you'd rather start your own business, the Starting a Business guide is a good next step.