I thought so, and now there's data to go along with my hunch. In Social Media Users Profiled on the Marketing Profs blog, something called BIGresearch gives some statistics on social media usage, including this chart showing cross usage of different social media sites.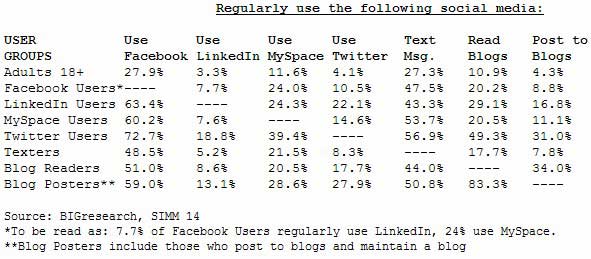 The way I read those numbers, blog posters are more likely to be Twitter users than any other social media user group.
Why does that matter? Because there's a natural link between Twitter, which is microblogging, and blogging. Twitter and blogging feed on each other. Bloggers like Twitter. It gives them ideas, and contacts, and sources, and resonance.
How does that affect your business? Your startup?