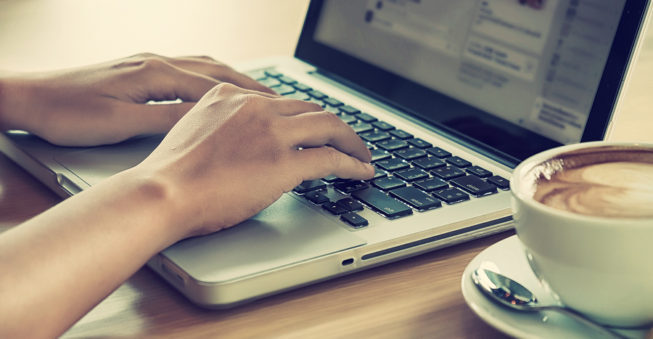 Content marketing has all but replaced traditional marketing, making branded blogs a necessary element of any business strategy.
Whether you're about to launch your first post, or you've been publishing articles online for years, you should be up-to-date with best practices to ensure that your content serves its purpose.
With that in mind, here are the WordPress plugins you can use to fully optimize your blog for user experience and lead generation.
Enhance your interaction with visitors
When a visitor lands on your site, they almost immediately know if they want to stay in touch with you.
But, the only way you will know is if you are able to capture their contact information—and you likely have less than a minute to do this. So, use plugins that will help you stay in touch with the people who want to hear from you.
This is the most popular contact form plugin available in the WordPress market. It displays an interactive form that your visitors can use to reach out to you without ever leaving the page.
The Contact Form 7 plugin is easy to install and set up, and it outdoes competing plugins with its built-in spam filter and high consistency. If you'd like to learn more about adding contact forms to your site, check out "How to Add a Contact Form to Your WordPress Website."
Leverage powerful visitor tracking with this plugin. Where Google Analytics leaves off, Wordpress Leads allows you to track every activity that a visitor takes on your site, before converting to a web form.
It's a fantastic way to monitor the actions your site visitors take at every step of their journey. Use insights about visitor page views, geographic location, search history, demographic information, and referrals to analyze and strategize.
The UserNoise plugin allows you to capture visitor feedback using popups. This plugin will enable you to ask visitors to let you know what they think of certain advice, invite questions, and more.
The responsive design and optional feedback buttons make this the perfect choice for finding out what visitors think of your content and customer service.
Simplify the monetization process
Eventually, your leads will turn into customers—but only if you make it easy for them. Using tools that make the transaction process as easy as possible creates an opportunity to increase your sales. So, try these tools when you're ready to monetize.
There are several free WordPress ad management plugins to choose from. Some integrate with Google AdSense and display self-hosted ads.
Advertisement managers allow you to see detailed analytics from inside the WordPress dashboard, so you don't have to move around from one screen to the next to see what's going on inside your site. If you have other advertisement management needs, find one for your specific website by testing to find a plugin that works with your theme and version of WordPress.
This plugin is for ad layout optimization, for you to see common areas for "banner blindness"—when page visitors subconsciously ignore banner-like information—and adapt your layout accordingly. Use Adpushup to make your ads visible without harming your design.
You can even segment and personalize the visual ads you show. This provides each visitor with a customized experience on your website. Make sure to keep an eye on analytics to see how your ads are doing so you can adjust campaigns accordingly.
An ideal way to convert more of your passive website visitors into active leads or email list subscribers is by using landing pages. The WordPress Landing Pages plugin from Inbound Now is one of the easiest ways to do this.
Yes, you can leverage landing pages from your marketing platform, but this plugin is free to try, and all of your set up will be handled from inside the WordPress dashboard. You can even run A/B tests on these pages without extra software.
What if you want to run tests on your regular pages, posts, or specific elements within your site? AB Press Optimizer integrates A/B testing directly into your WordPress site.
It allows you to test a variety of text elements within your page and embed experiments with an easy-to-use shortcode interface. Upgrade to the Pro version for additional features like CSV exports, page and post title experiments, and more.
Calls-to-Action is another plugin from Inbound Now that provides you with the ability to monitor and track conversion rates, run A/B or multivariate split tests on calls to action (CTAs), and increase lead flow through buttons, forms, and more.
Because of its targeted CTAs, this free plugin is crucial for any website that isn't configured through HubSpot or another inbound marketing platform (which can be expensive).
Although this plugin is commonly used to keep menus at the top of your page, it ultimately allows you to make any element sticky, so that it stays at the top of your web page.
Use it with your CTAs, logos, and more. Place your elements wherever you want them to appear on a screen, and deactivate for certain browsers at will. This plugin is highly rated, and after you try it, you'll see why.
Improve the security of your site
To keep your website and your visitors safe, you have to take action beyond what is provided through your domain registrar's security packages. There are a several WordPress plugins that make this task a breeze.
UpdraftPlus is a WordPress backup plugin. Using it, you can save and store the contents of your website so that in case of a crash, you still have everything on file.
With this plugin, you'll never have to rebuild an entire website from the ground up. If you've ever had to do this, you already know it is quite a chore.
Login LockDown limits the number of login attempts from a given IP range within a certain time period.
This protects the security of those registered on your site by disabling the ability for someone to get into their account without the right password. An unprotected site isn't safe for any system that stores personal information.
Improve SEO for your posts and pages
Without being fully optimized for search engines (termed "search engine optimization," or SEO), your website will never get the traction it needs to be a success. You don't have to be a search engine professional to make the most of your web content—there are plugins for that.
This plugin makes your website upload speed faster, which improves your bounce rate and increases the amount of return visitors to your pages.
This is something you want to implement to improve your on-page optimization. Simply install, activate, and run this plugin.
Yoast SEO has a number of built-in optimizations, analytics tools, and suggestions on how to make your WordPress blog more search engine friendly.
You won't forget to add alt tags to your images or to use your keyword within your text if you follow the instructions from the Yoast plugin from the back end of each post and page. You will also be able to optimize each post for social media by fully customizing the settings of the plugin.
Social networks are now an important channel to distribute website content. Without content distribution, the search engines won't take your pages seriously.
Floating Social Bar allows you to add a handful of social networks that users can click-to-share on, without slowing down your website. The social share buttons can be pinned to the top of the screen as a user scrolls down while viewing on mobile or PC.
There are tons of plugins to choose from, each serving a unique purpose, taking the guesswork out of customized website functionality.
Using these tools will help you optimize your business blog, and improve overall user experience and SEO.