Every week we select some of the more interesting news stories. The ones we pick are aimed not only to keep you abreast of what is happening in the world, but that will hopefully give you inspiration and ideas that you can use to start, run or manage a better business. And of course, that will give you a boost so you can stay ahead of the competition. If there's an industry you'd like to see featured, you're in control. Leave a comment below and tell us what you're looking for.
News in the arts industries
From comedy to literature to visual arts, there's a lot going on.
Chris Rock has a lot to say about the entertainment industry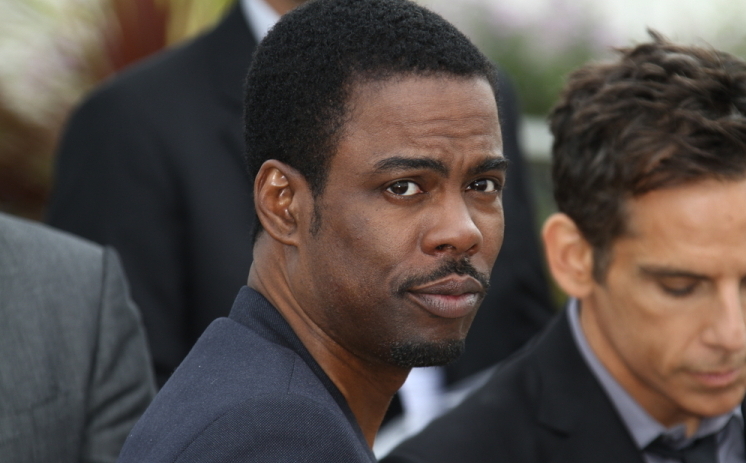 Chris Rock has sometimes been a controversial figure, as comedians and film directors are wont to be. He is also a passionate and interesting writer. He recently wrote this piece for The Hollywood Reporter on race in the film industry that is certainly worth the read, especially if you're involved in film.
As a prominent actor and director and a person of color, Rock has a valuable perspective on the barriers of entry to nonwhites in the industry, and the importance of more successful people offering opportunities to up and comers.
His recent interview with Frank Rich also got my attention for being an in-depth discussion of two different arms of the entertainment industry—independent filmmaking, delving into Rock's latest film Top Five, and stand up comedy, where he takes on subjects such as political correctness and how he benefitted from mentorship in the arts industry.
The New York Times tells us what to read
Who wrote the best books this year? I'm an avid reader personally, so I get excited each year when I see that the New York Times has posted their annual list of notable books (for the top ten, look here).
Some that made the list look fascinating; former U.S. Secretary of State Henry Kissinger's take on today's global politics, "World Order," for one. Another book that made the list—and certainly has the anthropologist in me interested—is the novel "Euphoria" by Lily King, an imaginative historical fiction that looks at the life of prominent researcher Margaret Mead.
Did you know there's a "Color of The Year"?
Before 2015, I actually did not know that this is a thing. Pantone, which is known for an effective color matching system used in everything from printing to fabrics, has been doing this since 2000 (here's a fun quiz to see if you can guess eight of the previous colors of the year correctly).
They recently announced the color for 2015, Marsala, described by their website as "a naturally robust and earthy wine red." Even if the color isn't your favorite, this does provide a nice chance for retailers to leverage the idea in promotional content. Pacifica, a perfume and cosmetics company, has already jumped on the marsala band wagon, recently using the color of the year label to promote a shade of nail polish. Will it come to be forever associated with 2015 in our hearts and minds? It remains to be seen.
A red flag for the younger generation
This story is cringe-worthy. The Atlantic highlights some disturbing data from a recent study that has a disappointing tale to tell: "Since the Great Recession struck in 2007, the median wage for people between the ages of 25 and 34—adjusted for inflation—has fallen in every major industry except for health care," they report.
The article points out that while the economy is recovering in general, wages for young people are growing 60% slower than wages overall. They attribute this as a likely reason for the drop in home and auto purchases, as well as the rate of savings in this age group.
The business of generosity
Let's wrap things up on a positive note; as the holiday season is underway, there are heartwarming news stories of kindness to share.
#GivingTuesday follows up consumer holidays by raising millions for charity
Because I hail from Portland, Oregon, when I saw #PDXgives trending on Twitter recently, I decided to find out what was behind the hashtag. It turned out to be in reference to all of the charitable giving going on for #GivingTuesday, a campaign that started in 2012—the selfless answer to Black Friday.
While we're definitely not on par with the kinds of numbers seen on Black Friday and Cyber Monday (both in the billions), nearly $46 million for charity in one day isn't half bad.
A former NFL player gives up the game to form a nonprofit
Would you trade a lucrative career in one field, to follow your passions in a job with less money but more heart? It's a difficult question, but one that former NFL player, Jason Brown, has decided to answer with a yes, CBS reports. After making thirty-seven million dollars on the St. Louis Rams football team, he's now moved on to create First Fruits Farm.
First Fruits Farm is a farm that gives its first harvest to local food shelters, an act that is particularly important in his home state of North Carolina, where food insecurity is disproportionately higher than in other areas of the U.S. If you'd like to get involved in something similar this holiday season—or any time of year—check out Feeding America.
A shop owner in Ferguson receives an outpouring of support
Amidst all of the unrest in Ferguson, MO, a story of support emerged for a woman of color whose cake shop, Natalie's Cakes and More, was damaged when demonstrations turned violent, breaking the front windows and destroying some of her inventory. When word got out about Natalie Dubose's situation, people really stepped up to help her reopen her doors and support her family again. At this point, she's raised over two hundred thousand dollars for her business.
Heard any great news lately? Find something that you think should be featured in the next news round up? Tell us on Twitter!