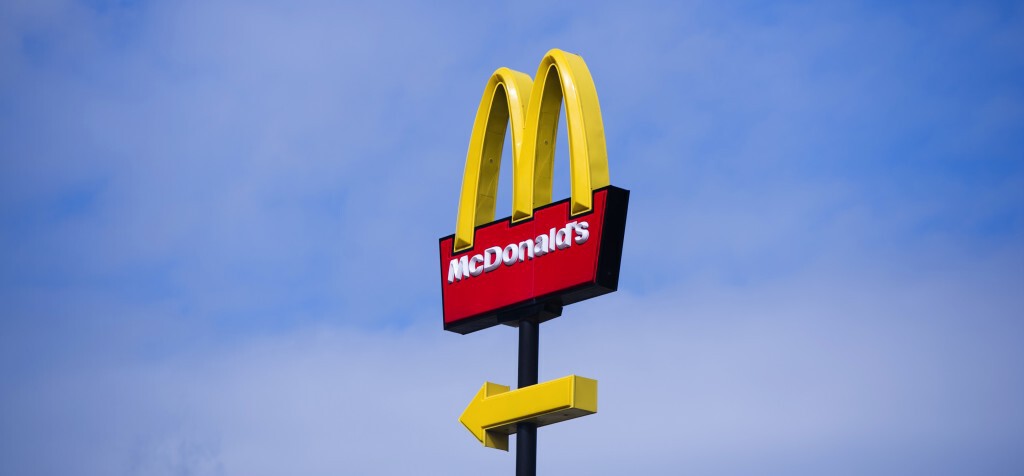 This article is part of our Business Startup Guide, a curated list of our articles that will get you up and running in no time!
What is a franchise? I posed this question to a high school entrepreneur club. Their answers were interesting:
"A franchise is a business that you see in different cities. They are recognizable because their signs and colors are the same."
"It's is a type of business that is the same everywhere you go."
"McDonald's is a franchise. So are KFC and Burger King."
Those answers are all correct. But, there's more to franchising than just uniformity.
What is a franchise?
A franchise is a type of business that is owned and operated by an individual (franchisee) but that is branded and overseen by a much larger—usually national or multinational—company (the franchisor). Many of the stores and restaurants that you see every day are franchises: Subway, 7-11, The UPS Store, Ace Hardware, Pizza Hut, Hilton Hotels, Molly Maid, and thousands more.
When you buy the rights to open this type of business, you're buying the rights to use a proven business model and system, with proven prices, products, and marketing techniques. You're also buying the rights to a brand: You get full access to the company's trademarked materials including logos, slogans, and signage—anything that has to do with the brand.
How to become a franchisee
To become a franchisee, you need to pay an up-front franchise fee. Paying the up-front fee (and signing the franchise agreement) gives you the right to use:
The business or brand name
 The system of doing business
The operations manual
Marketing materials
Software
All other proprietary material
In addition, you may be given an exclusive geographical territory to cover. Information about territory is always spelled out in your franchise agreement, as is the time period for which you own your franchise business. Typically, this sort of contract lasts between 5 to 10 years in length and you usually have the right to renew them.
Why do some companies franchise their businesses?
Franchising can be a great way for companies to increase their distribution. Issac Singer created an early form of franchising with the way he sold his Singer Sewing machines, and Henry Ford did it with automobiles.
Mostly though, franchising a business offers one huge advantage to companies: they don't have to use all of their own money to grow their business. Instead, they can use Other People's Money (the franchisee's).
Offering franchises allows the founder to reduce some of their own financial risk as they look to expand a business to multiple new locations. The franchisor still has to invest his or her money to create the franchise system—they take quite a risk putting their business concepts together—but they don't have to invest as much of their money in each new location.
Franchising is a great product and service distribution method. But, all franchises are not created equal. You must choose your business opportunity wisely.
Determining what franchises you should investigate
It can be quite challenging to choose a franchise. One reason is that there are over 3,000 different concepts available. How do you choose just one? Here are three tips:
1. Figure out what you're good at
It's really about creating the right match for your skill sets. Here's something you can do right now that will give you a leg up on your search: Make a list of your top skills. Write down what you're really good at doing.
For example, are you a people-person, a relationship-creator? If so, write it down.
Or, maybe you're not an outgoing person; maybe you're better behind the scenes. Are you an operations person? Write it down.
Whatever you're good at doing, whatever you're known for, write it down. One way to do this is to perform a SWOT analysis on yourself. A SWOT analysis is just a simple matrix that makes it easy to examine your (or your businesses') strengths, weaknesses, opportunities, and threats. Read more about doing a SWOT analysis here.
2. Match your top skills to franchise opportunities
This is easier than it sounds. All you have to do is keep the list you just created in front of you while you're searching for some franchises to start looking into. But, where should you look?
Start your search online. Franchise portals are the best place to start. To find a few of them, use your favorite search engine, and type in "franchise opportunities" or "franchises for sale." That should keep you busy for a while. If you don't want to weed through all of the portals yourself, you can check out my list of The Top 10 Franchise Opportunity Websites. It could save you some time.
Next, pick out a few specific opportunities that you're attracted to. Look at each of them, and see if you'd be able to use your skills—the ones you wrote down and have in front of you—in these franchises.
I'll give you an example:
Let's say that you're interested in a commercial cleaning franchise. You read the information provided by the franchisor, and one thing you like about commercial cleaning is that it's B2B (business-to-business). As a franchisee, you wouldn't be dealing with consumers—you'd be dealing with other business owners and/or their managers.
You check the skills list you created, and they're definitely in-line with a commercial cleaning franchise. Your strongest skills include sales and sales management, and from the information provided thus far, it looks like your role as a franchisee would be very sales-oriented. A commercial-cleaning opportunity is something you should check out. All you have to do is fill out the "Request more information" form that can be found on just about every franchise portal, and wait for the franchise representative to contact you.
3. Watch the trends
I want you to become a trend-watcher. I want you to keep your eye on consumer and business trends. I want you to stay ahead of the game.
I do not want you to get stuck with a franchise that was "hot" when you started looking into it, and "not hot" after you purchased it.
It's human nature to be attracted to what's hot and what's popular. I'm not suggesting that you avoid opportunities that are popular now. What I'm suggesting is that you choose a franchise that doesn't have the potential to fizzle out fast. Try to avoid fads. Stay current with what's going on in the world of business. Watch the trends.
You need to find out what consumers (if that's your target market) are spending their money on. You also need to find out what they're not willing to pay for—this is all market research. If you're leaning toward buying a franchise that's in B2B, like commercial cleaning or corporate training and coaching, you need to find out what business leaders are discussing. What are their needs? Do they have the budget for what you're thinking of offering?
If you want to stay current with the trends that will affect you as a franchisee, start searching for business websites and blogs that frequently write about the trends that are taking place right now.
Here are a few that are worth subscribing to:
If you're interested in buying a franchise as a way to start or run your own business, learn all you can before you buy.
Here's to your success!
Editor's note: This article was originally published in 2013. It was revised in 2019.