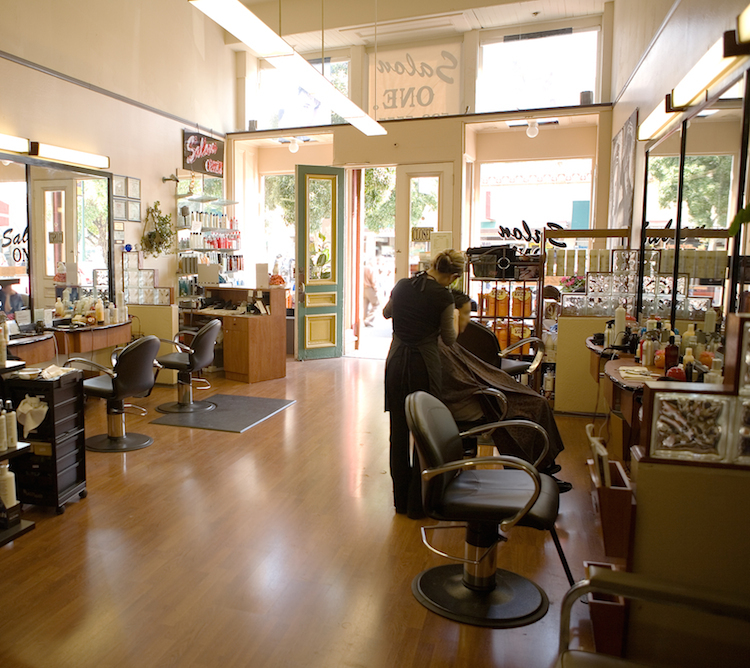 This article is part of our Salon Business Startup Guide—a curated list of articles to help you plan, start, and grow your salon business!
Starting a hair salon is an incredibly creative process, in which you finally get to flex your skills as a stylist and create the salon you've always dreamed of. That being said, you're not just renting a chair anymore—it can also be a lot of work.
We've compiled a list of resources to help you grow your hair salon, improve your skills as a stylist, and work through the kinks in the process with help from other professionals who have been there before.
Tricks of the trade
eHow Beauty Tutorials
Of course, if you're starting your own hair salon, you'll have learned plenty in beauty school and on the job already. However, there are bound to be gaps in your knowledge or things you could improve on. If so, eHow Beauty's playlists are a good, basic place to start. The available playlists cover a wide variety of topics, from their styling hair playlist to their wavy and curly hair playlist.
4c Hair Chicks
Are you familiar with styling Black hair? It's often overlooked by beauty schools, so unless you go out of your way to learn, you may be doing potential customers (and yourself!) a huge disservice.
4c Hair Chicks is a YouTube channel with playlists that will teach you what goes into styling and caring for natural hair, as well as compilations entitled Tutorials We Love, from other YouTubers and hair stylists.
Confessions of a Hairstylist
If you're looking for tutorials on some awesome updos, check this YouTube channel out. Hairstylist Jenny Strebe creates fun updos that aren't at all boring or old-fashioned, and her channel is a perfect place to turn to if you're styling weddings or events, or if you simply want to be able to execute the awesome braids you saw on Pinterest for your clients.
CosmoProf Continuing Education
To keep your skills sharp, take advantage of continuing education courses in your area. CosmoProf's site will let you search by location so that you can find upcoming classes, shows, and events in your area.
Marketing resources
Lockhart Meyer Salon Marketing
While most marketing advice can be tailored to fit almost any industry, it's a good idea to seek out information on marketing that is by stylists, for stylists.
Lockhart Meyer offers detailed articles about marketing and running a hair salon business, covering topics like marketing for Mother's Day and advice on how to get people to open your salon's email newsletters.
The Day Spa Association's Blog
This great blog covers a wealth of information on the business aspect of running a hair salon, with topics ranging from summer marketing ideas to tips to bring in more clients with referrals.
Sola Salon Studios Blog
Sola provides an interesting concept for stylists wherein you rent a small studio as opposed to a chair in a salon, and the company also has a great blog covering the ins and outs of running a salon successfully.
Community and networking
Salon Geek
Salon Geek boasts the largest online community of hair stylists and salon professionals. You'll be able to network, get advice, and peruse forums, such as this one which addresses how to handle an unhappy client.
Salon Today
Salon Today is an online resource with plenty of content on how to start and run a hair salon. We've even mentioned them before, in our article on How to Open a Successful Hair Salon as a great place where stylists can find ideas, tips, and advice. Their salon management section features "stylist spotlights" and informative articles.
Online courses
How to Start a Successful Hair Salon
If you prefer to do your learning via online courses, this Udemy course will walk you through the process of starting a hair salon from scratch.
Ready to start your own salon?
Maybe you've checked out these resources, have some great ideas, and are excited to implement them—but, you haven't actually started your salon yet.
That's okay! We've got plenty of resources to help you with the starting process. Check out our article, How to Open a Successful Hair Salon, as well as our library of free beauty salon and day spa sample business plans.