There are certain things that parents are uniquely equipped to teach their children. Most of those things, of course, are not about business. Yet, many of them can be applied to the working world.
Below, eleven entrepreneurs from the Young Entrepreneur Council (YEC) share lessons they plan to teach their kids, and/or lessons they learned best from their parents.
1. Never Quit
As entrepreneurs, we face the highest of highs and the lowest of lows. One thing we can share and teach our children is to never quit when things get tough. That is the time where growth happens—when we step and live outside of our comfort zone. These lessons teach our kids about leadership, entrepreneurship, and how to bring these skills to the real world.
2. Cash Is King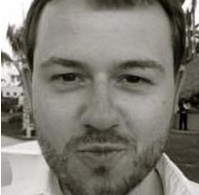 Cash is king. Cash is freedom. When starting businesses these days, it is often assumed you survive from investor round to investor round without giving much thought to profitability. However, having a war chest (instead of debt) allows for the bold moves and freedom required to successfully navigate in the business world. Entrepreneur parents will know this from experience already.
– Brennan White, Watchtower
3. Hustling Will Help You Achieve Your Goals
Entrepreneurs know how to hustle, and they can impart that skill on to their kids much better than parents with traditional careers (not all traditional careers, but most). Figuring out how to achieve your goal despite setbacks, doing something that might not be the traditional way, and being perseverant—all of these are skills that entrepreneurs can share with their kids.
– Leah Neaderthal, Start Somewhere
4. Integrity
People naturally want to work with people who they feel are honest and fair. Hard work is important, very important. However, if you are a scammer, you might get that first sale, but the customer will not return. Maintain your moral code, especially when money is involved, and you will create a customer for life. I remember being told, "Honesty is the best policy." They were right all along.
– Vinny Antonio, Victory Marketing Agency
5. Negotiation Skills Can Help You Save Money
There are few lessons I've learned from my parents that have made more of a difference than learning to negotiate. The understanding of when to push and how to push has helped save my startup so much money; it's crazy. And, I learned all that while negotiating with my parents about why they should buy me one Lego set over another.
– Derek Flanzraich, Greatist
6. You Can't Be All Things to All People
As a young entrepreneur, it is easy to run wild with every great idea we think we have. This can be a good thing, but oftentimes, we end up spreading ourselves too thin and taking on more than we can handle. In our quest to acquire a new customer or expand operations, it is easy to overlook our current customers and forget how we became successful in the first place.
– Elliot Fabri, EcoCraft Homes
7. Flexibility Reigns
One of the best lessons I've learned about business and being an entrepreneur is that flexibility is key. I love that I can teach my daughter about staying flexible in all aspects—cash flow, life's journey, and the ups and downs. Being able to embrace change is such a key aspect to having a happy and fulfilled life, and I'm glad I learned that through business ownership.
– Erin Blaskie, Next Dev Media
8. You Can Do Anything
The biggest lesson to pass on to kids is that you really can do anything if you put your mind and passion to it. Don't settle for the status quo or be content with what already exists. Society only improves if entrepreneurs explore new paths and new ways of doing things. Being an entrepreneur is about fighting complacency and never being satisfied with the "good enough" answers of today.
– Andrew Laffoon, Mixbook
9. It's Important to Make Personal Connections
As an entrepreneur, you are always looking for ways to better your business, and that means constantly asking yourself if there is an opportunity to learn. Everyone you meet could bring something interesting to the table either at the moment or down the road, so making and maintaining connections is very important.
– Katie Finnegan, Hukkster
10. You Need to Have Work-Life Balance
Entrepreneurs can impart very little on their children if they prioritize business over family time. Whether or not parents demonstrated a healthy work-life balance is the biggest factor in determining children's future attitude toward business, their own work-life balance, and general healthy development. So, no platitudes. Be a present role model so kids feel loved and inspired.
– Manpreet Singh, Seva Call
11. Discipline Is Important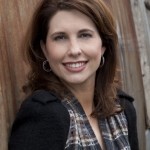 Most entrepreneurs have skills and drive, but often fail on execution. Parents can teach this mindset at an early age, so in the future, they won't only have ideas, but will be able to overcome obstacles, adapt as markets shift, and work smart on the most important drivers of the business.
– Suzanne Smith, Social Impact Architects