We use a ton of tools here at Bplans to help us with our marketing.
We also spend a lot of time trying out new marketing tools and services as they come up, trying to find the right tools for our team.
I have to admit, we're also a bit frugal. We're careful about what marketing tools we use and make sure that every tool serves a real purpose for a fair price.
Here's a list of marketing tools that we actually use and recommend. We've had hands-on experience with each of these tools and are comfortable recommending them to other entrepreneurs.
If there's something that you think we should try out, please let us know in the comments.
Email marketing and marketing automation
MailChimp: I never hesitate to recommend MailChimp to anyone that needs to send email newsletters. The interface is great, the out-of-the box templates look professional, and you can start for free.
And, as you grow, MailChimp has more sophisticated features that help you automate your marketing, without the complexity of other similar systems. Prices are fair and email tech support is excellent.
HubSpot: If you need more advanced marketing automation (and you have a substantially bigger budget), the HubSpot solution is worth looking into. HubSpot does way more than just email marketing, but you don't have to use all the features to get real value from the system.
HubSpot can help you with landing pages, blogging, and email marketing. It has an excellent CRM baked into the entire system as well.
Traffic and engagement
SumoMe: It's hard to categorize SumoMe, since they offer so much. At its core, SumoMe has a great suite of tools and options to help you gather email addresses from your website visitors. But, beyond email gathering, SumoMe can help you understand how people use your web pages with heat maps and content engagement metrics.
You can also use their tools to add social sharing to your pages. Plus, all of this starts for free and tops out at $100/month. Other services charge thousands per month for just a fraction of the functionality that SumoMe offers.
SEO
Google Keyword Planner: It's hard not to mention this free tool, which is part of Google's Adwords toolset. Although it's designed to help you build out paid advertising campaigns, Keyword Planner is an invaluable marketing tool to help you determine traffic levels for different search terms.
If you're trying to figure out what search terms you should target and how your audience is searching for things, this is the place to start.
Fresh Web Explorer: If you want to track how your company and your competitors are getting mentioned online, start with MOZ's Fresh Web Explorer. This is a great way to keep tabs on where your company is getting new inbound links. You can track your competitors as well, and figure out where their links are coming from too.
Beyond SEO, Fresh Web Explorer is simply a great research tool for any digital marketer. We actually like it better than Google Alerts, because it tells you more about the sites that mention and link to you.
MOZ: MOZ has been our tool of choice for managing our search marketing—particularly SEO. From the members-only forum to the actual tools themselves, the MOZ toolset is an excellent choice for both beginners and experts.
Conversion rate optimization and landing pages
UnBounce: If you want to create landing pages without having to work with a web designer or engineers, start with UnBounce. They have an excellent template library that you can customize to meet your needs.
Beyond the templates, UnBounce will help you A/B test different designs and marketing copy so you can fine-tune your landing pages and optimize conversion rates.
Visual Website Optimizer: If you need affordable but full-featured A/B testing tools, start with Visual Website Optimizer. Our previous choice was Optimizely, but they've become too expensive for small and mid-sized businesses.
You'll get all the functionality you need without the high price with Visual Website Optimizer.
Convert: Our other choice for A/B testing is Convert. They offer plenty of features and also support agencies who happen to provide A/B testing services to their clients.
There's also a "self service" plan for small websites, if you just want to dip your toe in the testing waters without spending a bunch of money.
Social Media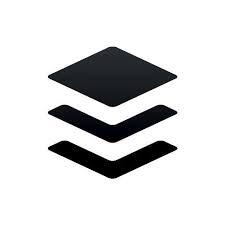 Buffer: Schedule and manage all of your social posting from one place with Buffer. They make it easy to get your content out to all of your social platforms with very little hassle.
You can also share social posting responsibility with your team if you have multiple people helping to manage your social profiles.
CoSchedule: If you have a Wordpress blog and want seamless social media scheduling from right inside Wordpress, check out CoSchedule. They also have some editorial calendar tools that are worth a look.
Hootsuite: Hootsuite is our social media monitoring tool of choice. You can track your social media mentions and also manage your responses, all from one platform.
There's certainly some overlap with Buffer and CoSchedule here, but this might be the ideal tool for listening on social media.
Design and visuals
Canva: Canva is an online design tool that helps you build images for social media, presentations, posters, and more. Its simple guidance, excellent tools, and design education make it an easy recommendation—especially for non-designers.
Pablo: If all you need is a great tool to create images for your social media posts, take a good look at Pablo from the Buffer team. Buffer knows social, so Pablo is purpose-built to create engaging social posts.
Piktochart: If you want to present data visually or build an infographic, take a look at Piktochart. You won't need to hire a designer to great excellent visuals; all you need to bring is your data and the story you want to tell.
Stickermule: Everyone loves stickers. Our favorite go-to sticker vendor is StickerMule. Their quality is excellent, and turn-around time is fast. Use Stickermule and you'll start seeing your stickers all over town.
Content marketing
HARO: If you're writing content for your blog and need some expert quotes, or want to get your company positioned as an expert and get some free PR, check out HARO. This service helps connect reporters with topical experts.
Act as a reporter when you're writing for your own blog or use the service as an expert to hopefully get some free press coverage.
Headline Analyzer: It's really all about the "hook" when you're writing online, and great headlines are key to your success. CoSchedule's free headline analysis tool helps you experiment with headlines, so you find a great one that will grab your readers' attention.
Survey Monkey: The best content marketing is driven by filling a need your audience has. The best way to figure out what your audience wants is to simply ask them. SurveyMonkey offers a great survey toolset that's easy to use and manage. We've been using SurveyMonkey for years and have always been happy.
Evernote: Taking notes and jotting down ideas is part of nearly every hour of a content marketer's day, and Evernote is my favorite note-taking app. It's easy to categorize notes and search features are excellent.
Evernote works on every device you own, so you're never without your notebook. It even does an excellent job of taking pictures of old fashioned pen-and-paper notes too, if you like to rock it old-school.
Trello: You can really make Trello into anything you want: project manager, task list, kanban board, and more. We use Trello for our editorial calendar and it works really well for that. It's an easy and flexible tool that will work for your process, whatever your process might be.