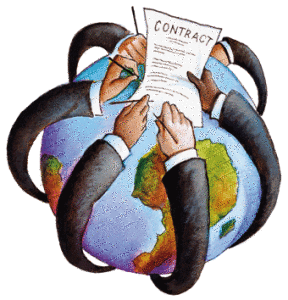 Outsourcing work has its benefits, but there are obvious concerns about letting an external person contribute to the running and output of your business.
When trying to start a new business, the last thing you want is for a typo in your painstakingly crafted materials to stand between you and potential funding.
When the chemistry is just right, it's true that going into business with others can be a blessing. But don't think that's the only way to do it. If you have the drive, you can succeed on your own, too.
As cartridgesave.co.uk has matured, we have come to understand that people make the business, so we have put into place a set of rules that we abide to in all aspects of our work: "Is it better for our customers? Is it more efficient for us?"
Are you trying to figure out how best to prepare your business for the the impending implementation of the Affordable Care Act (ACA)?
Have you ever considered hiring a recruiting agency to source a high-impact or hard-to-find employee? Our friends at Software Advice have a few guidelines to help you weed out the wrong type of recruiters. 1. What is the internal turnover rate at your recruiting firm? If an agency can't source their own internal talent effectively, how do you...
Introverts can be extraordinary entrepreneurs. Here are a few personality traits that set them apart from their more outgoing counterparts. One summer while in college I took a sales job to pay the bills. I was painfully shy and terrified of the prospect of meeting new people, but I needed the money and decided to...
You run a business and wear many different hats, one of which is making sure that those you employ are both productive and satisfied with their jobs. So, imagine the feeling in the pit of your stomach when you come to realize that the payroll provider you hired to make sure all your workers are...