Introverts can be extraordinary entrepreneurs. Here are a few personality traits that set them apart from their more outgoing counterparts. One summer while in college I took a sales job to pay the bills. I was painfully shy and terrified of the prospect of meeting new people, but I needed the money and decided to...
You run a business and wear many different hats, one of which is making sure that those you employ are both productive and satisfied with their jobs. So, imagine the feeling in the pit of your stomach when you come to realize that the payroll provider you hired to make sure all your workers are...
I'm a big believer in providing continuing education for our team here at Palo Alto Software. Investing in furthering the professional growth of our team is by far one of the best things we can do to grow internal capacity, generate new ideas, and question old ideas. Providing educational opportunities that spark new questions and...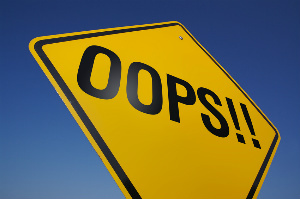 I've been interviewing several candidates over the last few months to fill positions on my marketing team at Palo Alto Software, and I am amazed at the number of people who show up for an interview unprepared. Some may say that it's generational, but that's not the case. I've interviewed candidates from seniors in college...
I like this video from OnlineMBA.com. And here's the intro for it, quoted from that site: There's no question that women are making large strides in U.S. business and technology fields. Today's generation of women professionals are more likely than any other to found, lead or advise a major U.S. firm. But while women continue...
In parts one and two of this three-part series, I covered how to get started with your plan, setting clear goals, training methods, and documentation. Today I'll discuss revising and evaluating your plan. Being Realistic As discussed previously, you should establish goals for training based on the needs you have identified in the employee through...
In Part 1 of this three-part blog, I talked about where to start with your training plan, and the oft-overlooked step of setting simple goals. Here, I'll discuss scheduling, common training methods, and documentation. Make a Schedule and Stick to It If you are in the restaurant business, you already know how important it is...
In this 3-part guide I'll go over some of the basics of designing your own employee training plan. This is written for restaurants but contains a lot of information that should be useful to any business.