If you follow fashion, you'll know that we're in the middle of the season and that Mercedes-Benz Fashion Week in New York was last week (we're in full swing in London now). If you're interested in the economics of New York City, you probably knew that too. Why is fashion week so high profile to...
This article is part of our Cafe Business Startup Guide—a curated list of articles to help you plan, start, and grow your cafe business! For many consumers and small business owners in the U.S. and western Europe, the knowledge that the people producing their coffee were usually struggling from poverty, in rural areas, and vulnerable...
We've come a long way toward gender equality, in the workplace and elsewhere, but every day, there are still women feeling the negative effects of sexism in their lives. One of the arenas where change has been slow and large disparities still exist is the workplace. Especially for working moms in the United States, navigating...
It's easy to think we've achieved gender equality. Women, so iconic we know them by first name and initials—Oprah, Hillary, RBG—have shattered much of the glass ceiling. The floor is coated with shards, but there is still work to be done. Equality is not a world in which Hillary Clinton's pantsuits receive more attention than...
At the end of June, U.S. employers listed more available jobs—4.7 million—than at any point since 2001. Unemployment is also falling, while consumer confidence has stabilized. By multiple measures, the economy is in better shape now than at any point over the last few years. So why are many twenty-somethings more interested in creating their own job than they are in accepting a job from somebody else? The issue is a complex one, not least because the next generation of would-be entrepreneurs lacks the basic skills and knowledge needed to get a business up and running.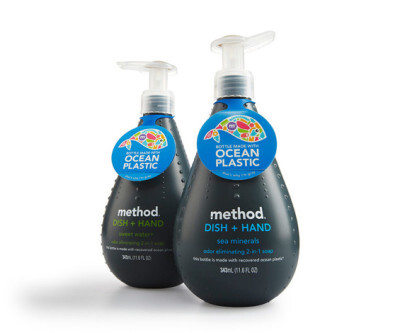 This article is part of our "Business Startup Guide"—a curated list of our articles that will get you up and running in no time! I recently wrote a post on social enterprise, discussing what it entails, and what some of the legal structure options are for a business when the focus is on a social mission....
This article is part of both our Nonprofit Business Startup Guide and our Business Startup Guide—curated lists of great articles that will get you up and running in no time! A social enterprise is defined by its mission, specifically that it makes a positive contribution to a social cause. Because of this, the structure of...
In recent years, socially-minded entrepreneurs have begun testing a new type of business entity: the L3C, or Low Profit Limited Liability Corporation. A low-profit limited liability company, or an L3C, is a legal structure (a variation on a limited liability company or LLC) that is relatively new to the United States. The United Kingdom began...