This article is part three of a five-part series on online lead generation. The information used in this series is the result of many conversations with a mentor of mine, Andrew Pawlak, who is an industry authority and CEO of leadPops, a cutting-edge landing page solution. Click here for part two.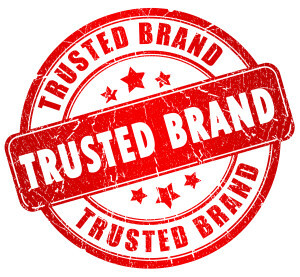 Building trust among visitors to your landing page is just one of the solutions to overcome the "going for the jugular" flaw that was previously discussed. Not to double back on topics for the sake of rambling, but this point is just too important to not have its own post dedicated to it. It is mind boggling how many people don't incorporate any element of trust or security into their landing pages. In fact, I did a quick Google images search for the phrase "landing page examples" and 60 percent of the first 20 results didn't have any trust building elements on their landing page. Now this obviously isn't an accurate portrayal of the whole World Wide Web, but it is just a brief eye opener.
Why is Building Trust Important?
Trust is ingrained in human nature. It forms the foundation of most successful (substantial) relationships in life both on a personal level and in business. Just think—how sturdy would your relationship be with your best friend or significant other if there was no trust? Not very! Now switch that into a business context. Would you want buy (or lease/finance) a car if you didn't trust that the manufacturer delivered a product that you deemed trustworthy? Absolutely not.
Most people will agree that in any business relationship that lasts a significant amount of time there is a high level of trust involved. Yet as seen with my brief research, 60 percent of those landing pages didn't incorporate any elements to build trust. This is detrimental to the success of a landing page and ultimately it impacts the overall internet marketing efforts of your company. Remember: You have less than 10 seconds to convince a first-time website visitor to give you their information, so that they become a lead.
There are a million studies conducted by Unbounce and other companies regarding the impact trust has on the conversions that take place on your landing page. But a metric that I have continually referred to is a study done by Tim Ash, the author of Landing Page Optimization, which states he was able to increase conversions by 20 to 40 percent simply by adding trust symbols to client websites. Now I know these numbers may be a bit extreme, and expecting your landing page to experience this type of increase will most likely leave you slighty frustrated. However, after reading all the posts in this series and following all of its advice, you should undoubtedly experience an increase in conversions.
How to Build Trust with Trust Symbols
The phrase trust symbol is very broad. I consider trust symbols to be any icon, element or piece of information that will build trust in your website visitor. To help get a feel for what I'm referring to check out the list below:
Testimonials From Satisfied Clients: Testimonials from clients that are happy and thrilled about your product or service are vital for your landing page. Here's a tip: Ask for the testimonial as soon as the client signs up and is happy with what they have received. You want to capitalize on this enthusiasm. Also, include a photo or video testimonial if at all possible.
Reviews and Ratings: Seeing as there are tons of options where customers can review and/or rate your service or product, it should be easy to include these on your landing page. You can look on Yelp, Angie's List, Google, etc. and pull them onto your site.
Badges of Membership: Badges of membership to organizations specific to your industry are very important. For example, if you are a plumber it would be ideal if you displayed the badge of the state plumbers' association. This would show you are legitimate and accredited with the right credentials to perform the job.
Other Badges: Other badges such as "Money Back Garauntee", "Doctor Approved", etc. should be included whenever applicable. Just be honest and real with your customer. Don't put 30 day money back guarantee when you know it is rare you will actually give it to them. If the customer finds out you are lying, that will have a very negative impact on your business.
How to Build Trust with Security
Website security is just as important as trust, especially among eCommerce websites or websites where personal information (e.g., bank accounts, social security numbers, etc.) is shared. If you don't think security is important for your landing page (or website) consider that this study conducted by McAfee showed that one brand boasted an increase in sales conversions near 20 percent.
There are a number of ways to make your landing page appear and function in a more secure manner. These are a few of my favorite methods:
Secure Socket Layer (SSL): A secure socket layer (SSL) is a way for your website's identity to be verified by a third party company like Verisign. This will keep all highly personal information encrypted so it is only received by the customer and the merchant (business).
Other Services: Services such as TrustGuard provide protection for the processing of credit cards to ensure all information is locked down from hackers. Another service is eTrust which will examine your website to determine if it is secure enough for eCommerce transactions.
All of the mentioned methods will give you the permission to display a badge (trust symbol) on your website for visitors to see, letting them know that your website has been verified as secure.
Trust Building Conclusion
It is obvious that trust is important in both life and business. Understanding this simple fact and putting it into action will not only benefit your landing page but also your business as a whole. I can't stress enough how important it is to avoid the flaw of an insecure, un-trustworthy at all costs. If you don't have access to a web developer or graphic designer to help make improvements to your landing page, just focus on the changes you are able to make (i.e., a text-based testimonial in your website's copy). Then as your business evolves you can build out that dream landing page to convert the highest number of website visitors possible.
Unbounce created an amazing 5 minute scorecard that allows you to score your current landing pages so you know where to improve. Some of the information may not apply to your business or it may contain more advanced material, but I highly recommend checking it out!
In the next post, we will be looking at landing page flaw #4: Faulty Structure, Design and Color Choices.