This article is part of our "Business Startup Guide" – a curated list of our articles that will get you up and running in no time!
Milestones
The Milestones table is one of the most important in your business plan. It sets the plan into practical, concrete terms, with real budgets, deadlines, and management responsibilities. It helps you focus as you are writing your business plan, and then, the Milestones table and plan-vs.-actual management analysis helps you implement your plan as you grow your business.
Put some bite into your plan and management by listing specific actions to be taken. Each action becomes a milestone. This is where a business plan becomes a real plan, with specific and measurable activities, instead of just a document.

Set as many milestones as you can think of to make it more complete. Give each milestone the following:
name
due date
budget
person responsible
Then make sure that all your people know that you will be following the plan, tracking the milestones, and analyzing the plan-vs-actual results. If you don't follow up, your plan will not be implemented.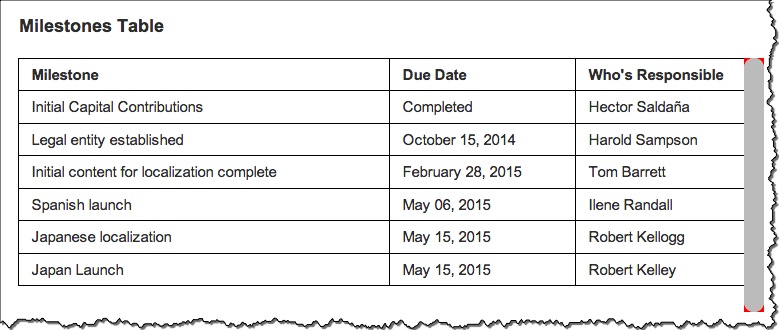 Manage the milestones
You should use the Milestones to facilitate real management. For example, during a meeting with all managers, discuss the relevant milestones for that time period. Are you on budget? On time? Do you need to make any corrections?
The value of a plan is measured in its implementation.
The Milestones should be one of the most important sections of the entire business plan. Each marketing and sales-related program you plan should be listed in the table and explained in the accompanying text, along with relevant details. You want to cement your sales strategy with programs that make it real.
How is this strategy to be implemented?
Do you have concrete and specific plans?
How will implementation and success be measured?