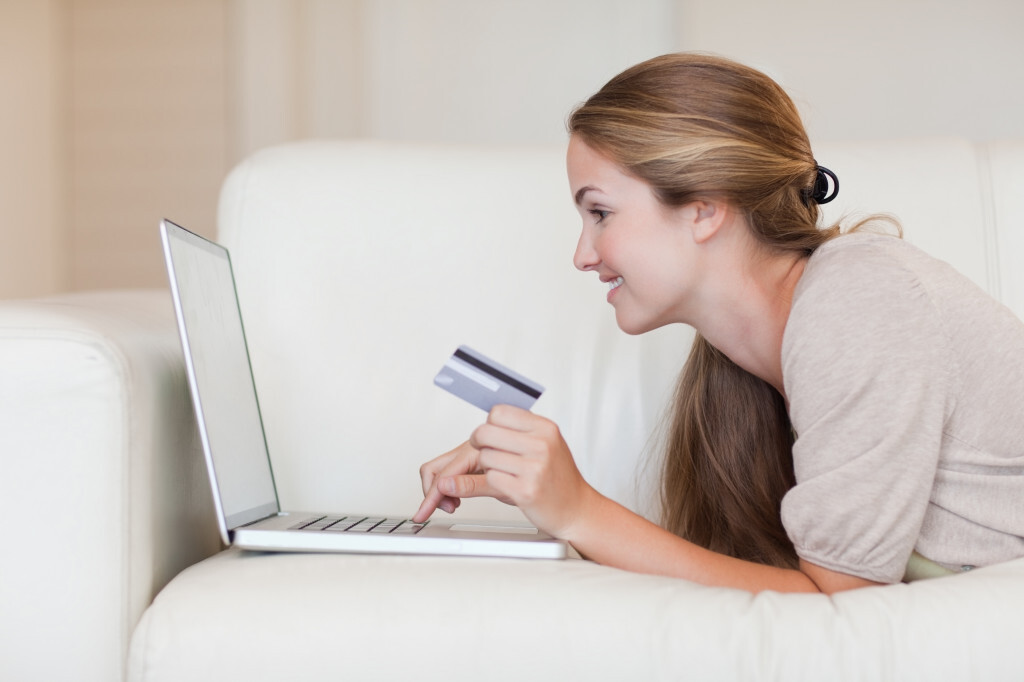 If you're contemplating starting an online business, you're not alone. Thanks to low startup costs compared to a traditional brick-and-mortar business, their popularity has exploded over the past several years. In order to maximize sales and attract the most customers possible, you'll need to accept credit and debit card payments.
Enabling online payments for your web business is probably both simpler and less expensive than you think. Following is everything you need to know before setting up online credit card processing for your business.
Option 1: Use a PPC, and let them do all the work for you (at a price)
Because it's the easiest and quickest way, using a payment processing company (PPC) is an especially good choice for new and/or small businesses. Establishing a new internet merchant account when you're a brand-new company with no history isn't always easy. Besides, you may not want to spend the money on building your own online payment system at this point, even if you happen to have the money to spend.
The PPC is a full-service online payment provider. In actuality, the PPC is taking credit card payments on your behalf. In other words, the customer really pays the PPC instead of you (although they won't normally realize that), and then the PPC transfers the funds to you. That's why there's no need for your own internet merchant account or payment service provider: the PPC has its own.
Another advantage is that all the card transaction data is stored by the PPC on its own servers and processed through its own gateway. Consequently, the PPC is responsible for PCI compliance and protecting cardholder information, not you. That means your customer is forwarded to the PPC's site when they are ready to check out; sometimes this is more obvious to the customer than at others.
The main downside of PPCs is their cost, which you probably figured—someone making something fast and easy for you is usually priced at a premium. Exactly what that cost is will vary from provider to provider, as will pricing structures. PayPal's version—a flat fee plus a percentage of each transaction—is common; others will charge a fixed percentage of total sales. Because some online businesses carry more risk than others, you may find that a PPC prices its services based on exactly what sort of product or service is being sold. In fact, some PPCs will only process payments for certain kinds of businesses, such as those that sell actual physical products.
Receiving funds from a PPC arrangement may take longer, which in the worst case can be up to 60 days (though waiting that long is unusual). The larger PPCs, like PayPal and Google Checkout, pay just as fast as a typical merchant processor. You can normally choose your settlement method, but the most popular by far is an ACH transfer directly into a bank account, just as with a regular processor.
Option 2: Use a PSP, and do a lot of leg work to set up your system yourself
If you decide to handle online card processing on your own, there are two important necessities.
First, you must have an internet merchant account. Even if you already have a standard merchant account, it will not work for your web business. Online sales are a type of "card not present" transaction, which already carries a higher risk of fraud, and business transacted over the web has even more risks. For that reason, any payment originating online may only be processed with an internet merchant account. (Read the fine print of a conventional merchant account's terms and conditions, and you'll see that using that account for online payments is prohibited.)
The second piece is a payment service provider (PSP). Also known as "payment gateways", PSPs provide the terminal software that collects and processes card data—really just a virtual counterpart to a hardware terminal. As an extra, many PSPs also provide shopping cart systems for client websites. Another available add-on is payment page hosting. Not surprisingly, payment pages must meet strict security standards, so while they can certainly sit alongside the rest of your site on your server, having your PSP host them instead is a good idea. Some PSPs will provide both the payment gateway and the internet merchant account.
Setting up an online business is not quite as easy as some of the ads you may have seen suggest, but it's not a nightmare of complexity, either. Starting with a full-service payment processing company and then moving to a payment service provider and your own internet merchant account once your business grows is a sensible and effective approach.