This article is part of our "Business Startup Guide" – a curated list of our articles that will get you up and running in no time!
A lot of small business owners know their fields and industries like the back of their hand—it's why they are so good at what they do. But when it comes to marketing your business, there might be a few (or more than a few) gaps in your formal education or training. That's okay, because a simple solution is literally at your fingertips.
Currently, the online world is full of information, and almost any topic you wish to learn about you can find the tools instantly. Marketing is no exception. To make it easy to get started, we've rounded up ten free online marketing classes from the best institutions and sites around. You could even get started today!
The Basics
For those who want to begin at square one with marketing principles: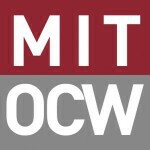 1. The Massachusetts Institute of Technology Open Courseware program is high-quality information from a renowned and trusted institution. Their Entrepreneurial Marketing: Major Themes course is exactly what it sounds like: the major themes in marketing that entrepreneurs need to know.
2. For a quick overview, the Small Business Administration offers a Marketing 101 primer specifically geared toward small business owners. This is the absolute basics if you're strapped for time.
The SBA is a wealth of information about business for those who live in the United States, and is also a huge provider of funding for small businesses located in the U.S. If you'd like to learn more, I recommend checking out our Complete Guide To SBA Loans. 
3. Over on Coursera, a great site that I personally use to learn new things or brush up on old ones, they have classes from some of the world's top universities. Case in point, The Wharton School from the University of Pennyslyvania has put up a virtual first year of their MBA program. One of those classes is the foundational "Introduction to Marketing" course.  This is available until December 28th of this year currently, but if that doesn't for work you, Coursera gives you the option to sign up for email alerts when the next session is about to begin.
4. One of the leading ideas in marketing these days is the concept of inbound marketing, or creating content that actually draws an audience (and thereby potential customers) to your site and builds brand recognition. Hubspot, an internet marketing company, has an eleven class course designed to make someone well-versed and ready to hit the ground running with inbound marketing, and it's open to the public.
Internet Marketing
For those who have the basics down and want to dig a little deeper into the ever-evolving world of online marketing:
5. Alison is a Unesco award winning online education platform with a focus on giving adults more skills for their existing jobs or to find employment. They have a great deal of information, and Fundamentals of Marketing Your Business Online is a great place to start.
6. Copyblogger is a fantastic site that we read a lot here at Bplans, as they often have interesting marketing commentary and ideas. They also have a well-regarded, 20 part guide to internet marketing, aptly called Internet Marketing for Smart People.
7. Last but never least, Google itself has a digital marketing course that is every bit as detailed as you would anticipate. Designed for professors or students to use, it's split up into nine parts with choices for introductory, intermediate or advanced levels so you can go at your own pace.
Specialty Areas
These courses can help you investigate a more niche area of marketing, whether you've covered the basics and are looking to explore further topics, or you have a specific question you need answered.
8. India's National Programme on Technology Enhanced Learning, or NPTEL, is a remarkable resource, especially if you are in India or need information related to marketing in India. NPTEL is a collaborative initiative between Indian Institutes of Technology, Indian Institute of Science, and Carnegie Mellon University. For the course "Strategic Marketing: Contemporary Issues," there is extensive information with hours of video lectures available via Youtube and the NPTEL site.
9 and 10. Udemy, a site which features both free and paid courses, offers two very interesting and highly rated courses that drill down into specifics (both are free!). One is Google Analytics Training: Using GA for actionable insights, that is all about how to take data from Google Analytics and turn it into marketing strategy.
The other, which many small business owners will surely appreciate, is Zero Cost Marketing Strategies: Official Primer Course. As you can imagine, this eight lesson course focuses completely on the marketing activities you can do for your business that will cost you nothing. Valuable information if you are bootstrapping or on a shoestring budget.
Have you ever taken a great online marketing class? Tell us about it in the comments!